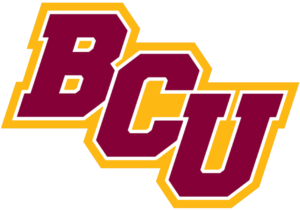 Hospitality Degree Programs Offered at Bethune-Cookman University
Bethune-Cookman University appears in our ranking of the 10 Best Online Colleges for a Bachelor's Degree in Hospitality.
Bethune-Cookman University offers hospitality management degree programs through the Bob Billingslea School of Hospitality Management. It is the only historically all-black college or university with a department dedicated to hospitality studies in the nation. The university has plans to launch a Hospitality Management Alumni Association that will let current students work with alumni across the country. It allows students to talk about what they want from that association to make their opinions heard.
The Bachelor of Science in Hospitality Management program includes 123 credits. Students will typically take Professional Development I and Introduction to Hospitality Management in the first semester and Principles of Tourism and Professional Development II in the second semester. They will also take general education courses in their first two semesters before focusing more on advanced hospitality courses. Hospitality Information Technology is a required course that looks at point of sale and reservation systems, which students will use in the field. In Hospitality Human Resource Management, they learn the fundamentals of hiring new employees and finding the best talent for the tourism industry.
This program includes other classes such as Hospitality Legal Environment and Risk Management, Lodging Operations Management, Food and Beverage Leadership and Hospitality Sales and Marketing. Students can study hospitality management on the Bethune-Cookman University campus or take all of their classes online. Both programs require that students do two internships also. During the first internship, they will do 266 hours of fieldwork. This increases to 532 fieldwork hours in the second internship. They have the option of doing internships in the food and beverage, lodging or recreation industries, but they can also work for private clubs. Those in the traditional program will do internships close to the Bethune-Cookman University campus, but the university can help online and traditional students find internships with Disney and other major companies too.
About Bethune-Cookman University
Bethune-Cookman University is a private university in Daytona Beach, Florida. Founded in 1904 as the Daytona Education and Industrial Training School for Negro Girls by Mary McLeod Bethune, it was originally so small that students took classes in the home of a local couple. It was the only school for African American women in Daytona Beach at the time. After merging with another small school in the 1920s, it became coeducational and started offering high school classes. It also became affiliated with the United Methodist Church around the same time. Also called BCU and B-CU, it is one of the only historically all-black colleges left in Florida.
Nearly 40 bachelor's degrees are available from the university as well as six graduate degree programs. Most programs include internships for students who want to do fieldwork. BCU helps students find internships that can teach them practical skills relating to their majors. All the university's athletic teams use the Wildcats name, and the campus features large displays of that mascot. The Pride is the name given to its marching band and large student group who perform during games. Most of the more than 4,000 students enrolled in BCU programs also join the campus newspaper and some of its other on-campus clubs and organizations.
Bethune-Cookman University Accreditation Details
B-CU has the accreditation that students need if they want to fill out the Free Application for Federal Student Aid (FAFSA) and get financial aid. That accreditation comes from the Commission on Colleges of the Southern Association of Colleges and Schools (SACS). B-CU found its accreditation put on temporary status due to some issues during the renewal process but worked with its faculty members to get back on track. The university's education and nursing programs also have accreditation.
Bethune-Cookman University Application Requirements
The university has two different deadlines for those who want to start in the fall. Those who want to apply for scholarships need to submit their applications by the first of December, which is the priority deadline. There is a final deadline of May 15 for all applications. Freshmen students need a minimum score of 15/810 on the ACT/SAT and a minimum grade point average of 2.25 on a 4.0 scale. They will also need to take the courses that make up the university's college-prep curriculum, which includes six electives and four years of English classes. It also asks that students take three years of lab science, history, math, and social science courses.
When applying to B-CU, students need to pay a small application fee and submit their applications. They can then have their high schools send the university their official transcripts and ask that the testing board send an official copy of their test score. Students then have until the first of June to pay their $300 enrollment deposits. The university cannot guarantee that it will have space in the fall semester for students who do not pay this fee. B-CU also gives students until the first of July to submit their final transcripts, which should include the final grades they received and list the date that they graduated.
Tuition and Financial Aid
Hospitality management majors at B-CU pay $6,922 per semester for tuition and an extra $485 each semester for their fees. As full-time students, they can take as little as 12 credits or as many as 18 credits each semester for the same cost. Part-time students pay $577 per credit hour and a small amount in fees. The university offers on-campus housing too. Students pay an average of $6,962 each year for their housing costs and $2,500 every year for a meal plan. Some of the university's residence halls charge extra fees for the amenities they offer for students.
The FAFSA allows students to apply for financial aid through B-CU and the government and get their award letters long before the school year begins. There are loans for undergrads and Pell grants as well as student employment. B-CU offers six types of academic scholarships that award students funds based on how well they did in high school and on one of the standardized tests. Similar scholarships go to BCU transfer students. Five grants and scholarships are available from the state of Florida and go to residents enrolling full-time in a university degree program. Students in the hospitality management degree programs at Bethune-Cookman University may qualify for scholarships from the United Methodist Church and other external organizations too.