Share this infographic on your site!
A Look Inside the Hotel Industry
The hotel industry is back on track after the recession, expanding to give millennials and international travelers greater options. Let's look at the booming hotel industry.
Imagine every Houstonian living in a hotel room. And none of them are home.
That's how many vacant hotel rooms there were in America at any point in 2012.
In other words:
1/4th of NYC could fit into our vacant hotel rooms
At any moment.
The bigger picture:
That's only 39.6% of our total rooms.
Those are a lot of rooms.
And a lot of money.
The average lodging customer has extra money to spend.
40% traveled for business
60% for leisure
The typical "business room" customer
male (67%)
Aged 35-54(52%)
Professional or managerial position (58%)
Average household income: $120,000
The even BIGGER picture:
Travelers in the US (domestic and international) spend:
$2.3 billion a day
$97.6 million an hour
$1.6 million a minute
And $27,125 a second.
International travel to the US is occurring at record levels
International travelers to US–7% increase to 67 million
Overseas arrivals to US–7% increase to 29.8 million
Canadian arrivals to US–6% increase to 22.7 million
Mexican arrivals to US–8% increase to 14.5 million
(all record number of arrivals)
—
With most of the money spent on lodging spent at suburban properties charging over $85.
Largely with these few hotel groups
1. Wyndham Hotel Group
7,260 hotels
66 countries
Including:
Wyndham Hotels and Resorts
Wyndham Grand
Wyndham Garden Hotels
Tryp
Wingate
Hawthorn Suites
Microtel
Dream Hotels
Planet Hollywood
Ramada Worldwide
Baymont Inn and Suites
Super 8
Howard Johnson
Travelodge
Knight's Inn
Night Hotels
2. InterContinental Hotels Group
4,602 hotels
Over 100 countries
Including:
Candlewood Suites
Crowne Plaza
Holiday Inn Hotels and Resorts
Holiday Inn Club Vacations
Holiday Inn Express
hotel Indigo
InterContinental
Staybridge Suites
Hualuxe
Even Hotels
3. Marriott International
3,800 properties
74 countries
Including:
The Ritz-Carlton
BVULGARi
JW Marriott
Edition
Autograph Collection
Renaissance
AC Hotels
Marriott Hotels
Courtyard
Springhill Suites
Fairfield Inn and Suites
Residence Inn
TownePlace Suites
Marriott Executive Apartments
Gaylord Hotels
Marriott Vacation Club
Areas in which the hotel industry is evolving:
1.) Targeting millennials
2.) Heightened speed and precision
3.) Better customer service
4.) More international visitors
5.) Social media and mobile campaigns
6.) Content marketing, not traditional marketing
7.) Focus on web
8.) Reputation Management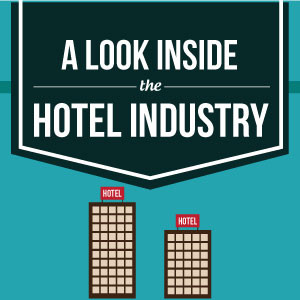 Citations: