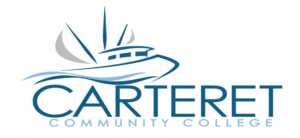 Hospitality Programs Offered at Carteret Community College
Carteret Community College appears in our ranking of the 50 Most Affordable Small Colleges for Hospitality Administration and Management.
Carteret Community College opened as Hospitality and Culinary Arts Building that offers state of the art resources and facilities for students. It gives students access to two commercial kitchens, a dining room, classroom spaces, storage and prep areas and a bakeshop. Construction began after the college noticed an increase in enrollment among these programs and finished in 2019. All hospitality and culinary arts majors will now take classes and work in this building.
The main degree offered in this field is in hospitality management. Students learn how hospitality and the local economy relate to each other, how to lead and manage others, how to determine food and labor costs and the standards of customer service. The program includes courses on food prep and sanitation to help students know the safety standards they need in the kitchen. They'll also take classes on the management of special clubs, restaurants, and hotels. Though students will do work in the Hospitality and Culinary Arts Building, they can also do fieldwork and internships too.
In the college's restaurant management program, students take similar classes as they learn the fundamentals of running a restaurant. During the summer between their first and second years, they will take a course that includes fieldwork. Students can work for restaurants close to the campus and food and beverage retail stores. Some of the other classes in the restaurant management program include Food Fundamentals, Sanitation and Safety, Introduction to Hospitality and Tourism, Legal Issues in Hospitality and Guest Service Management. The college also asks students to take a course called Food and Beverage Service, which has a lab that lets them practice their service skills.
Students with some practical experience and those who don't need a full degree can sign up for the college's hospitality management diploma program. It includes 38 credits of courses that students take over three semesters. Students will need to do at least one lab each semester.
There are also two certificate programs available from the college. While the restaurant management program features 17 credits, the hotel management program features only 16 credits. Students have the option of completing a certificate as they work on a hospitality management degree, but they can also finish a certificate to gain more experience. The restaurant management program includes courses such as Food and Beverage Service, Cost Control of Food and Beverage, Restaurant Management and Sanitation and Safety. In the hotel management program, students take Legal Issues in Hospitality, Introduction to Hospitality and Tourism, Front Office Procedures and Human Resource Management in Hospitality.
About Carteret Community College
Carteret Community College is a community college in Morehead City, North Carolina. Established in 1963, it opened as the first college for students in Carteret County. Most of the college's early programs were technical or vocational, including engine repair and heating and cooling repair. As it shifted from a vocational school to a full community college, its curriculum expanded. There are now dozens of degree programs available as well as diploma and certificate programs. Also known as CCC, it is one of the nearly 60 campuses that make up the North Carolina Community College System. Around 1,900 students work on degrees and certificates at the college each year, but more than 4,500 students choose CCC because of its continuing education programs. CCC now offers both hybrid and online programs for local students and those residing in other states.
Carteret Community College Accreditation Details
CCC has the same regional accreditation that comprehensive colleges do, which comes from the Southern Association of Colleges and Schools (SACS). The Commission on Colleges (COC) of that organization awarded the college accreditation after an extensive review of its admissions policies and other standards. CCC reaffirms its accreditation every 10 years, with the next review due in 2020.
Carteret Community College Application Requirements
Students applying to CCC have different things that they can do before and after completing the application. The college recommends that students look at all the programs that interest them, especially if they aren't sure if they want to earn a certificate, diploma or degree. It also encourages students to view some of the career videos online and take a campus tour. Students can apply online after creating a new account. There is not an application fee.
CCC also requires that students obtain a residency certification number (RCN) before they sign up for classes. This is a requirement for any student attending college in North Carolina who wants to qualify for an in-state tuition rate. Students also need to complete the Free Application for Federal Student Aid (FAFSA) with the CCC code and take a placement test. Students with a high school GPA of 2.8 or higher, those who took the ACT/SAT in the last 10 years, students who received a passing grade in college math and English classes and those who have any type of college degree are exempt from the test. They will need to submit transcripts to waive this requirement.
Tuition and Financial Aid
At CCC, North Carolina residents pay just $76 per credit hour and fees of $31 each semester. Those who take 16 or more credits will pay a set rate of $1,268. Nonresidents pay the same $31 in fees each semester along with a tuition rate of $268 per credit hour. If they take 16 or more credits, they'll pay $4,316. CCC charges the same rates during the summer sessions too. Students in some programs will need to pay $22 each year for liability insurance. Hospitality management majors who take culinary arts classes may need this insurance.
The financial aid office at CCC is open every weekday. Counselors are available to answer any questions that students have and can help them complete the FAFSA. Many students qualify for grants, including federal Pell grants and the North Carolina Community College Grant, which gives funds to residents attending a community college in the state. Most of the college's scholarships go to students with a GPA at or above 2.5. One of these scholarships will cover the cost of textbooks and other supplies that students need. Hospitality degree, diploma and certificate students attending Carteret Community College may get federal loans and qualify for work-study too.