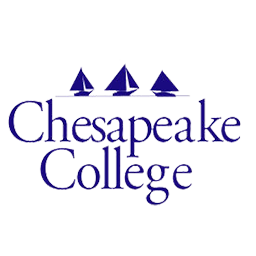 Hospitality Programs Available at Chesapeake College
Chesapeake College appears in our ranking of the 50 Most Affordable Small Colleges for Hospitality Administration and Management.
Chesapeake College offers four programs for students who want to work in hospitality. The first is a hospitality letter of recognition, which students can use to show employers that they know hospitality practices. It includes Introduction to Hospitality Management and Managing Human Resources. Those two classes teach students the basics of managing others and helps them understand hospitality principles. They will also need to take one elective in hospitality management. Depending on which courses are offered each semester, students can often complete this short program in only one semester.
A food service management letter of recognition program is also available, which features nine credits or three courses. It includes Culinary Fundamentals to teach students the basics of cooking and baking. Introduction to Hospitality Management is another required class. Letter of recognition students must also take Food and Beverage Management, which is a class that teaches students how to manage workers in a kitchen or restaurant.
Two certificate programs are also available. One is a certificate in hotel and resort management. Designed to help students understand the operations of a lodge or hotel, it includes 28 credits that students can take over two semesters. The Freshmen Seminar Course is a class that all students take, which introduces them to college. They'll take computer and communications classes too. Their required courses include Managing Human Resources and Food and Beverage Management. Chesapeake College asks major to do an internship too and can assist them in finding a hotel that hires college students.
Also available is a food management certificate program for students who want to work in restaurants and bars within the hospitality industry. The college offers the 28 required credits each semester to help students graduate in two years. Students take Food Preparation I and Food Preparation II to make sure that they can cook simple dishes and that they understand different cooking methods and techniques. This program also includes an internship requirement.
About Chesapeake College
Chesapeake College is a small school in Maryland that functions as both a junior and a community college. Established in 1965, the college opened after the state passed a resolution to charter the first community college in Maryland. It opened the following year as a community college designed for students living in four counties: Talbot, Caroline, Queen Anne's and Kent. In its original charter, the college stated that it wanted to offer opportunities for students previously not served in the state. Though the Board of Trustees considered several names, it settled on Chesapeake College. The college also uses the names Chesapeake and CC.
Though CC once admitted students who graduated from local high schools, it now has an enrollment policy that accepts students who were homeschooled and those who have equivalency diplomas. More than half of the college's students now receive full funding from CC to cover their total costs. The average age of incoming students is 26 and shows that Chesapeake has a commitment to the education of adult learners. Located in Wye Mills, Chesapeake now offers courses for students from five counties in Maryland as well as those from other counties and states. Though Chesapeake College offers many full degree and certificate programs, it also offers workforce training and continuing education programs for incoming students.
Chesapeake College Accreditation Details
Chesapeake College can award financial aid packages that include government grants and other programs because it has regional accreditation from the Middle States Commission on Higher Education (MSCHE). This is why incoming students and those returning to the college can use the Free Application for Federal Student Aid (FAFSA) and why students can transfer credits to Chesapeake. Chesapeake first obtained accreditation in 1970 and now has a committee to make sure that it maintains its regional accreditation too.
Chesapeake College Application Requirements
Prospective students can contact the Office of Admissions with any questions they have via email or over the phone as well as in person. There are multiple steps that students need to complete, which start with the CC application. They will then need to request that their high schools submit official transcripts on their behalf to the college. CC also accepts the transcripts that students get when they pass the GED test. Those who have college credits need to submit college transcripts too. Though most students will need to take a placement test, the college offers exemptions for those who have:
College credits that include an introduction to English class and an advanced math course
A degree from a college or university with regional accreditation
An SAT score of 530 or higher
A minimum ACT score of 21
Exemptions are also available for students who have advanced placement credits and those who took college-level courses in high school. Students do not need to pay a fee to take the placement exam and can schedule a time to take it at the college's Testing Center. CC recommends that students apply to the college and submit the FAFSA by Mary first.
Tuition and Financial Aid
Chesapeake students pay $125 per credit hour for their classes if they live in the school district. Residents who live outside of the county pay $193 per credit hour. Students who come from outside of Maryland pay $270 per credit hour. All students pay a $10 registration fee each semester and a comprehensive fee of $35 per credit hour when they take any classes. A capital fee charged by the college costs $15 for county residents and $30 for non-residents. Students also pay for books and any other resources that they need in their classes.
Federal work-study is just one of the financial aid programs offered for CC students. The college has multiple positions on-campus for students and can help them find positions working away from the campus too. Several programs are also available from the state of Maryland, including grants and scholarships. Students can apply to the more than 100 scholarships offered by the college through an application that is available online. They need to submit this application by the beginning of May and submit an admissions application too. Chesapeake College awards financial aid packages to students in all of its hospitality programs and mails award letters in the late spring and early summer.