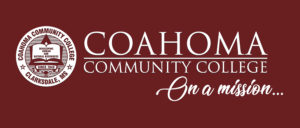 Hospitality Degrees Available at Coahoma Community College
Coahoma Community College appears in our ranking of the 50 Most Affordable Small Colleges for Hospitality Administration and Management.
Coahoma Community College offers an Associate of Applied Science (AAS) in Hotel and Restaurant Management degree program that prepares students for working in restaurants, hotels and similar organizations. Students can seek professional certificates once they graduate, including those in hospitality operations and food and beverage management. They can also get the sanitation certification that shows they understand how to keep food safe during preparation and serving. Those who maintain high grades can become a member of the National Technical Honor Society. Other clubs open to hospitality majors include SkillsUSA and Delta Epsilon Chi.
This program includes only four semesters of work. Students will take 15 credits of classes during two semesters and 16 to 18 credits of classes in the other two semesters. Applied Business Math is a general education course that ensures students have the basic math skills necessary to maintain supplies and order new products. Sanitation and Safety is another required class that goes over the basics of maintaining health and safety standards in a commercial kitchen. Other classes include Hospitality and Human Resource Management, Hospitality Supervision, Culinary Principles I and II, Rooms Division Management and Food and Beverage Control. Coahoma Community College also requires that students work in a commercial kitchen under direct supervision.
A similar program offered by the college awards graduates an associate's degree in Culinary Arts Technology. It includes the same commercial kitchen requirement to make sure that students know how to work in the kitchen and how to follow the procedures that they study in their classes. It features Introduction to Hospitality and the Tourism Industry, which is a class that goes over some of the employment opportunities that become available to students when they graduate. Other classes in the culinary arts program include American Regional Cuisine, International Cuisine, Dining Room Management, Principles of Baking and Menu Planning and Design.
About Coahoma Community College
Coahoma Community College is a community college in Mississippi known as a historically all-black college. Founded in 1924 as the Coahoma County Agricultural High School, it was one of the first schools in the region that allowed African American students to study agricultural fields. It would later become the Coahoma Junior College and Agricultural High School, which allowed the school to offer both high school classes and two-year degree programs. Since becoming Coahoma Community College, the college expanded into new programs. Though it no longer offers high school classes, it offers concurrent enrollment for high school students.
Also known as CCC, the college is roughly five miles away from the nearest town. Students can use public transportation to reach that town. CCC is one of the only community colleges in the state with housing available for students on its nearly 100-acre campus.
Coahoma Community College Accreditation Details
CCC can grant associate degrees to students because it has accreditation from the Southern Association of Colleges and Schools Commission on Colleges (SACSCC). This organization grants accreditation to southern colleges and universities that meets its minimum standards and renews that accreditation as long as schools maintain those standards. Students can use this type of accreditation to get financial aid and to transfer credits too. It gives students the right to take the credits they earned from CCC to another college also.
Coahoma Community College Application Requirements
There are three requirements for any student applying to a CCC program: test score, transcript and application. The Office of Admissions and Records at the college has a paper application that it can mail to students' homes, but they can also stop by the campus and get a paper application. This office can answer questions that students have and help them fill out the application too. Students can also view the application online and print off a copy that they can send back once they complete it. CCC does not have an online way to apply. The application covers just one page and asks for biographical information, details about where the student attended high school and if he or she took the ACT yet. There is a line at the bottom where students can sign and date the application.
The transcripts that students submit must have the date that the student graduated, a signature from the registrar or principal and the school's seal. If a student has a GED, the college will accept a GED transcript or certificate in lieu of the school transcript. Students who did not take the ACT can either submit an SAT score or take the entrance exam offered by the college. CCC does not require an ACT score from students who graduated more than five years ago or are over the age of 25. It asks those students to take the entrance exam instead.
Tuition and Financial Aid
The total cost of attendance at CCC depends on whether students take a full or partial course load. Full-time students pay $1,425 per semester, while part-time students pay $160 per credit hour. Students also pay a $50 technology fee each semester and a $60 publication fee that is only due once a year. For an $850 payment made each semester, students can live on the CCC campus. They'll pay between $1,010 and $1,030 each semester for a meal plan, which gives them meals for five to seven days each week. The college offers a deferred payment plan for on-campus students. They can pay half of their room and board costs at the beginning of the semester and pay off their remaining balances halfway through the semester.
Many CCC students need help paying for college, which is why they can use the FAFSA. There are student employment opportunities available that students can access through the Student Employment Office. This helps them find jobs that relate to their majors on the campus and lets them hear about jobs off-campus too. Hospitality majors can find jobs working for local hotels, museums and restaurants. Though CCC offers scholarships, it asks that students submit a scholarship application and upload an ACT score and GPA. The college's scholarship committee is responsible for looking over those applications and awarding scholarships to worthy candidates. Students enrolled in the Coahoma Community College hospitality programs can also get loans and grants that the college releases at the beginning of the semester.