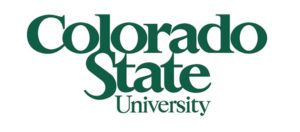 Colorado State University appears in our ranking of the 5 Best Online Schools for a Master's in Entertainment Management.
Colorado State University offers both undergraduate and graduate degrees in hospitality management and its associated fields. The graduate degrees offered are online only, and they focus on tourism. The undergraduate degree in hospitality management focuses on a combination of people skills and business acumen. Students study food and drink service, safety, and preparation along with management and recruiting techniques. The end goal is for graduates to be able to run any kind of hospitality organization from hotel to restaurant to luxury resort.
A limited sample of the courses involved includes Food, Beverage, and Labor Cost Control, Specialized Professional Writing, and Fundamentals of Chemistry. Students, therefore, receive a broad and eclectic range of skills and concepts that prepare them for jobs as everything from event planners to members of Les Clefs d'Or.
Also offered is a Master of Arts Leadership and Cultural Management (M.A.L.C.M.), which is a 32 credit hour program that can be completed in two years of online study.
About Colorado State University
With its massive campus that covers nearly 10 square miles, Colorado State University is both spacious and snug. The familial atmosphere is boosted by the 16-to-1 student-to-faculty ratio. The university traces its roots back to 1870 when it was known as Colorado Agricultural College. At the time, Colorado was a territory, and the money and land that led to the university's founding came from the Morrill Act. The Grange was heavily involved in the university's early years.
The school existed as an agricultural technical school until 1957 when the name was changed to Colorado State University, and the school's focus branched out into many more fields than simply agriculture. Today, the university is leading the way in the state in the study of alternative energy sources, particularly wind.
U.S. News and World Report ranks Colorado State University at No. 140 among National Universities. It is also the No. 70 public school in the country and No. 95 among "Best for Veterans." The university's online programs are especially prestigious, ranking No. 20 in the nation.
Colorado State University Accreditation Details
Colorado State University, and Colorado Agricultural College before it, have been continuously accredited by The Higher Learning Commission since 1925. This regional accreditation is in addition to the list of departmental accreditations issued by the:
Academy of Nutrition and Dietetics
American Association for Marriage and Family Therapy
American Occupational Therapy Association
American Psychological Association
American Veterinary Medical Association
Commission on English Language Program Accreditation
National Association of Schools of Music
National Council for Accreditation of Teacher Education
Teacher Education Accreditation Council
Council for Accreditation of Counseling and Related Educational Programs
Society of American Foresters
Council for Interior Design Accreditation
Council on Social Work Education
American Council for Construction Education
Association to Advance Collegiate Schools of Business
American Society of Landscape Architects
Accrediting Council on Education in Journalism and Mass Communications
Accreditation Board for Engineering and Technology Inc.
Colorado State University Application Requirements
Prospective freshmen must submit their full, official high-school transcript. The school must send the official copy. Self-sent transcripts are not accepted. Students who are younger than 23 years of age, or who have not been out of high school for five or more years, must submit either the SAT or the ACT. Colorado State University does not consider the writing portion of either test. Similar to the transcripts, the scores must be sent by the testing company. Freshmen also require a letter of recommendation and submit a personal statement. For clarification of acceptable topics for such statements, students should check the Colorado State University website.
Graduate students must have a bachelor's degree from a regionally accredited university or college in the United States or a foreign equivalent. Each department has its own set of requirements regarding the Graduate Record Examinations, Graduate Management Admission Test, or Miller Analogies Test. They also have their own academic standards, so prospective students should check the departmental webpages for their chosen field.
Tuition and Financial Aid
Using a 12-credit hour figure as a baseline, undergraduate students who are also residents of Colorado will pay $4,713.20 per semester for tuition. Various fees come to another $1,200. In addition to the fees, nonresident undergraduates will pay $13,663.40 per semester. Resident graduate tuition is $5,106.80 per semester, and nonresident graduate tuition is $12,520.10.
After completing a certain number of credit hours, both undergraduate and graduate students must pay differential tuition based upon their major and level. Students should check the website for more details.
On-campus housing and meals cost between $5,000 and $8,000 per semester. The costs depend on the number of meals chosen per week and the style of accommodation requested. The most expensive rooms are singles with private bathrooms.
When it comes to financial aid, every student must begin with the Free Application for Federal Student Aid, or FAFSA. The university and the government will use the included data to determine the student's eligibility for the various forms of need-based financial aid. These include scholarships, grants, and loans. Scholarships and grants are given gratis, but many have rigorous academic requirements.
Loans come in two varieties: subsidized and unsubsidized. Unsubsidized means that the loan accrues interest on both the principal and the already accrued interest at the same time. Subsidized means that the student pays no interest while enrolled.
Of course, students may feel free to pursue as many forms of private financial aid as they wish. Usually, students combine different forms of aid from many sources to finance their college educations.
Work-study programs are a special kind of grant. International students who wish to participate must ensure that all of their visas and other immigration paperwork are correctly completed and submitted prior to applying for admittance.
Any student who wants to know more about the financial aid process should contact the Office of Financial Aid for clarification.
Colorado State University has nearly 150 years of distinguished and prestigious history under its belt, and it looks as if it is ready for at least 150 more.