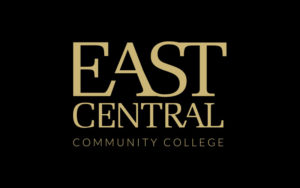 High-Tech Hospitality Career Training Available at ECCC
East Central Community College appears in our ranking of the 50 Most Affordable Small Colleges for Hospitality Administration and Management.
At a 21:1 student-teacher ratio, the Career & Technical Education Division delivers an Associate of Applied Science (AAS) in Hotel and Restaurant Management Technology for East Central Community College Warriors to better understand how tourism operations function. Chaired by Prof. Lisa Lampton, the 60-credit, SACS-accredited path builds supervisory skills for guest entertainment services with 88 percent job placement success. Undergrads spend 24 months full-time taking in-person Decatur or online Canvas courses like Menu Planning and Hospitality Human Resources. Second-year majors often complete three-credit internships, such as MMI Hotel Group, LBA Hospitality, Hilton, and Golden Nugget Biloxi. For shorter study, there's a 45-credit technical and 30-credit career certificate.
About East Central Community College
East Central Community College originated in Spring 1928 when the Mississippi Legislature passed legislation to organize a public, two-year institution for Newton County. That September, East Central Junior College welcomed its inaugural coed class of 20 freshmen. In 1939, East Central gained initial regional accreditation for associate degrees. In 1958, it split from the Decatur Municipal School District and developed its own independent site. In 1976, the Mamie Ethel Burton Library was erected to house more than 50,000 volumes. In 1988, the East Central Community College name was formally adopted. In 1999, ECCC built the 26,500-square-foot, eco-friendly Erma Lee Barber Hall. In 2010, East Central made its first appearance in the NJCAA National Tournament. In 2015, East Central Community College experienced a sharp 62 percent enrollment increase. One year later, ECCC debuted its unique four-day class schedule.
Allocated $34.5 million yearly, East Central Community College now enrolls 1,858 full-time and 702 part-time Warriors at an average age of 23 online, on the 35-building Decatur campus, or at five extension centers from Forest to Carthage with 10+ clubs like Bon Appetit. In 2018, East Central accepted the MASFAA Jack Woodward Award of Financial Aid Excellence. In 2014, ECCC won 15 Mississippi Press Association Better Newspaper Contest Awards. East Central Community College earned the 2000 IESNA Lighting Design Award for the Eddie M. Smith Student Union too. AffordableColleges.com ranked ECCC the 29th best associate value. Community College Week crowned East Central the 36th fastest-growing school. WalletHub placed ECCC 188th for tuition cost and 237th for education outcomes. Best Hospitality Degrees picked East Central Community College ninth nationally among small institutions.
East Central Community College Accreditation Details
On September 6, 2012, East Central Community College satisfactorily submitted its Quality Enhancement Plan to the Southern Association of Colleges and Schools Commission on Colleges (SACSCOC) to extend the Level I accreditation status through 2021-22 under the eighth president, Dr. Billy W. Stewart, who received the Phi Theta Kappa Shirley B. Gordon Award. Located 326 miles east via Interstate 20 in Decatur, Georgia, this elite 11-state Gulf Coast Region accreditor is recognized by the Council on Higher Education Accreditation (CHEA) to evaluate ECCC's 35 associate degrees. Further, East Central was authorized by the Mississippi Commission on Collegiate Accreditation (MCAA) again on July 1, 2019.
East Central Community College Application Requirements
Getting into East Central Community College is classified "least selective" by the U.S. News & World Report because 100 percent of the 1,459 Fall 2017 entrants were openly admitted. Prospective Hotel and Restaurant Management Technology AAS majors still must complete at least 14 core high school units though. GED subject tests graded 150 or better would qualify. Minimum grades aren't mentioned, but the average freshman GPA is 3.56. Dual credit students must have cumulative GPAs of 3.0 or better. Current undergrads can transfer up to 45 semester credits graded C or greater from regionally accredited colleges. Joining the Phi Theta Kappa Chapter stipulates 15+ credits at GPAs of 3.5 or higher. Automatic scholarship are available for ACT composite scores above 20. Mid-range admitted ACT scores are 18-23. Foreign learners prove English ability with a minimum 500 TOEFL pBT or 5.5 IELTS score.
East Central Community College opportunely keeps admission rolling year-round for entrance anytime. Priority dates are currently October 1st for Spring and June 1st for Fall starts. It's suggested freshmen apply before April 1st for financial aid consideration. Some foundation scholarships even close on February 15th each year. Accordingly, create a MyECCC account online to submit the free application. Forward official high school or post-secondary transcripts to PO Box 129 at 15738 Highway 15 South in Decatur, MS 39327. Send optional test scores via ACT code 2192 or SAT/TOEFL code 1196. Fulfill supplemental steps, such as the housing deposit, GED certificate, residency form, school counselor report, vaccine record, and passport/visa. Contact (601) 635-2111 or go2ec@eccc.edu with questions.
Tuition and Financial Aid
For 2019-20, East Central Community College is charging full-time undergraduates the $1,330 matriculation fee each term. Non-resident Hotel and Restaurant Management Technology AAS majors add a $1,050 fee. Associate students cover the $30 technology fee, $50 registration fee, $20 publication fee, $10 parking fee, and $45 activity fee by semester. Residing at the Decatur campus' dorms like Winston Hall incurs a $750 term room fee. Standard seven-day meal plans for Mabry Memorial Cafeteria are $1,065 extra. Semester attendance equals about $3,290 in-state and $4,340 out-of-state. Part-time Warriors spend $120 to $190 per credit. Online courses require a $40 distance education fee. Certain laboratory courses request a $20 science fee.
According to the NCES College Navigator, the Office of Financial Aid at the W. Arno Vincent Administration Building helps 73 percent of full-time ECCC Warriors to median tuition assistance of $5,108 each for $9.54 million combined. Institutional funds include the Aaron Ronald Davis Memorial Scholarship, Sue Gunter Memorial Scholarship, Dan Chatwood Scholarship, Dr. Austin Boggan Scholarship, Ruth Round Volunteer Scholarship, Donald Gray Triplett Scholarship, James Vance Scholarship, Shirley Renaud Memorial Scholarship, Youngblood Family Scholarship, and Thomas Rudolph Mayes Scholarship. The Board of Trustees' Award covers full attendance costs for freshmen achieving ACT composite scores of 29-36. The Career & Technical Education Leadership Scholarship gifts up to $3,500 for students with 3.0 GPAs or higher. Federal resources, such as the Pell Grant and Supplemental Educational Opportunity Grant, require FAFSA applications coded 002404. Mississippians also claim the Tuition Assistance Grant, Eminent Scholars Grant, Law Enforcement Officers & Firemen Scholarship, and Higher Education Legislative Plan.
Continue learning about East Central Community College at the Career & Technical Education Division website.