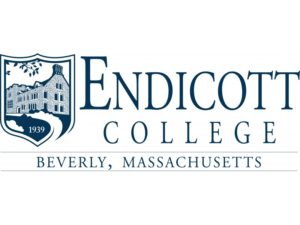 Endicott College Hospitality Studies
Endicott College appears in our ranking of the 10 Best Online Colleges for an Associate's Degree in Hospitality.
The School of Hospitality Management at Endicott College offers both degree programs and minors and concentrations for students who want to work in this industry. Each program teaches students the fundamental skills that they will need to work in the local area and in companies all across Massachusetts and other states. The college expects students to do internships to take their education into the real world too.
One of the more popular programs in this field is the college's Bachelor of Science in Hospitality Management. Students can choose from concentrations in international hospitality management or events management. The events management concentration prepares students for working in convention centers and roles that require they plan special events. Students in the international hospitality management program learn how to work with people from other countries and how to work in those countries. Hospitality management majors will work in La Chanterelle, which is an upscale restaurant near the campus. This allows them to practice their skills and gain some professional experience.
All hospitality management majors will take courses such as Introduction to Hospitality Management, Rooms Division Management, Service Management, and Food and Beverage Management. They also take Semester Internship Strategies, which is a class that goes over what they need to do in an internship and how they should act when working for the college's restaurant or another business.
Endicott College now offers a Hotel and Resort Management program, which also awards graduates a Bachelor of Science. Students can work and take classes in the college's restaurant and at the Wylie Inn and Conference Center. They will take at least 125 units of courses, including Hotel Asset Management, Hospitality Legal Perspectives, and Hotel Revenue Management. This program offers electives too such as Topics in Real Estate, Resort Management, and Casino Operations. All hospitality majors in both programs will do an internship and create a thesis in their last semesters.
For students not desiring to spend four years earning a degree, an A.S. in Hospitality Management is also available.  The program is offered at the main campus, the Boston campus, or online.
About Endicott College
Endicott College is a small private college in Massachusetts that started out as the Endicott Junior College. Established in 1939, it served as a women's college that offered practical training programs that students completed in two years. The couple who started the college named it after an early settler who helped found and run Harvard University. They stayed at the university and helped run it until their deaths in later years. In 1980, the college moved from two-year programs to four-year programs and became Endicott College. The large campus is home to many older buildings that include some owned by famous people from Massachusetts. Those buildings now function as both classroom spaces and residence halls.
Located in the town of Beverley, Endicott College sits right on the Atlantic Ocean. Its campus is home to two different beaches that students use on weekends and between their classes. The college also ranks as one of the most haunted in the country and has a legend that says ghosts of Salem witches still haunt the nearby woods. Endicott has an enrollment of around 2,500 undergrads and nearly as many graduate and post-graduate students.
Endicott College Accreditation Details
The regional accreditation that Endicott College has is what allows the college to offer financial aid packages for incoming students. Both transfer and traditional students can apply for financial aid because the college has accreditation from the North Central Association of Colleges and Schools (NCACS). This accreditation also allows the college to accept transfer credits from students who either attended another school or earned college credits through a high school program.
Endicott College Application Requirements
With an acceptance rate of more than 72%, Endicott College makes it easy for students to access higher education opportunities. Any student who meets its basic admissions requirements will receive an acceptance letter. The college recommends that prospective students request more information and attend a campus tour before applying though. Campus tours allow students to sit in on classes, check out the residence and dining halls and meet other prospective students.
The deadline for any student who wants to join the freshmen class is February 15, which allows them to take classes in the fall. Students who want to start in the spring have until December 15 to submit their applications. There is an application fee of $50 that is due when the application is complete. The college will only process applications after it receives all required documents. Students must submit official transcripts that show the grades they earned up through the halfway point of their senior years. This transcript should come directly from the high school itself. An official final transcript is due at the end of the year. Those who have low grades but a high test score can also submit an official SAT or ACT score. Though the college recommends that students submit a resume, it requires that they submit a letter of recommendation from a high school guidance counselor.
Tuition and Financial Aid
Students pay $32,350 per year to attend Endicott College. Though this includes college fees, it does not cover textbooks or room and board. Those who live close to the campus will their families can commute to the college, but all other students must pay extra for room and board. A room in a residence hall will cost at least $9,000 a year. Students can pay extra to live in one of the more modern residence halls or to have a single room with no roommates. They also pay at least $2,300 a year for a college meal plan.
Nearly 90% of enrolled students receive financial aid, and the college hands out more than $30 million in institutional aid every year. Students applying for aid will use the FAFSA, which the college uses when deciding which students will get federal loans and grants and state grants. They can also apply for one of the more than 50 scholarships that are available, many of which bare the name college alumni. Some of these programs ask students to submit portfolios that show the artwork they did in high school or some of the writing work they did in the past. Other scholarships ask that students write a short essay. All hospitality management majors at Endicott College can apply for some scholarships automatically too because the college will identify those who qualify for them based on their transcripts and FAFSA forms.