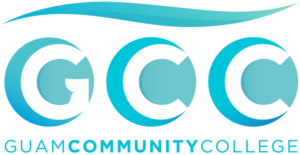 Hospitality Degrees Offered at Guam Community College
Guam Community College appears in our ranking of the 50 Most Affordable Small Colleges for Hospitality Administration and Management.
Guam Community College offers an Associate of Science in Foodservice Management, Associate of Science in International Hotel Management, and Associate of Science in Tourism and Travel Management.
The Associate of Science in Foodservice Management provides students with a solid foundation in the concepts and practices of food service management. Students learn about the daily operations of restaurants and other foodservice organizations. They learn the best practices to ensure the satisfaction of customers and effective operation of businesses. The program adheres to the competency standards established by the National Restaurant Association. A total of 60 credits are needed for completion of the degree. Students must also complete 800 hours of work experience. The required courses include Foodservice Safety and Sanitation, Professional Dining Room Service and Lab, Professional Bar Management, Culinary Math, Foodservice Nutrition, Foodservice Accounting, Foodservice Cost Control, Foodservice Leadership, Foodservice HR Management, Foodservice Marketing, and Principles of Foodservice Management. Graduates of the program have the ability to earn the NRA ManageFirst Professional or Foodservice Management Professional credentials. The learning outcomes include prioritizing functions within a dynamic foodservice work environment, management of resources to maintain fiscal responsibility, and model a customer-oriented work ethic.
The Associate of Science in International Hotel Management focuses on customer service in the hotel management field. Students learn about managerial, organizational, and supervisory concepts and skills. They are prepared in the major hotel operational departments: food and beverage, front office, human resources, and housekeeping. The degree requires the completion of 62 to 64 total credit hours. The required courses include Managing Service in Food and Beverage Operations, Managing Housekeeping Operations, Managing Front Office Operations, Hotel Security Management, Hospitality and Travel Marketing, Managing Technology in the Hospitality Industry, and Travel and Hospitality Practicum.
The Associate of Science in Tourism and Travel Management introduces students to management and operating principles of various areas of the industry. A total of 60 to 62 credit hours are needed to complete the degree. The core courses include Tourism and Planning Development, Airline Management, Principles of Tour Guiding, Eco-Tourism, Welcome to Hospitality, Hospitality Supervision, Hospitality and Travel Marketing, and Travel and Hospitality Practicum.
About Guam Community College
Guam Community College is a public two-year career and technical institution of higher learning located in Mangilao, Guam. It was founded in 1977 by Public Law 14-77 to serve both secondary and post-secondary students. It is the only community college in Guam and its main purpose is to serve the village of Mangilao. Guam Community College gained accreditation in 1979. Today, Guam Community College is home to more than 2,000 postsecondary students on its 22-acre campus. It operates on the semester-based academic calendar.
Guam Community College strives to become a global leader in career and technical workforce development. It is committed to providing excellent, student-centered education and job training. The core values of the college include diversity, accountability, service, integrity, learning-centered, and student-focused.  The most popular programs include marketing, business, education, management, firefighting, law enforcement, and homeland security. The student to faculty ratio is 15 to one. The programs are offered on-campus through traditional and innovative methods.
Guam Community College also plays a major role in the six island public high schools, as it offers career and technical education programs in visual communications, marketing, tourism, allied health, early childhood education, electronics, construction, and automotive services. The average enrollment of high school students is more than 2,600. The college's Dual Credit Articulated Programs of Study, abbreviated DCAPS, enable students in the CTE programs the chance to earn college credit in the corresponding post-secondary programs at the college. The DCAPS programs provide students with a direct pathway from secondary to postsecondary education.
Guam Community College Accreditation Details
The Accrediting Commission for Community and Junior Colleges, Western Association of Schools and Colleges regionally accredits Guam Community College to grant associate degrees and certificates. Guam Community College is also a member of the Pacific Postsecondary Education Council.
Guam Community College Application Requirements
Guam Community College features an opens admissions policy, granting admission to nearly all applicants.
Application for Admission
Official high school transcript
Official transcripts from previously attended colleges and universities
Take necessary placement tests
Tuition and Financial Aid
Tuition
Resident full-time student: $3,900 per year
Resident part-time student: $130 per credit hour
Nonresident full-time student: $4,650 per year
Nonresident student: $155 per credit hour
International full-time student: $5,400 per year
International part-time student: $180 per credit hour
Financial Aid
About 83 percent of full-time undergraduate students at Guam Community College receive some type of need-based financial aid. The average amount is $5,179. Guam Community College offers scholarships, grants, loans, and work study options to help students pay for their higher education.
Scholarships
John K. Lee Jr. Memorial Scholarship
QPT3 Familia Scholarship
Friends of the Crime Lab Inc. Scholarship
FSM National Government Scholarship
Yap State Scholarship
Pohnpei State Government Scholarships
Grants
Federal Pell Grant
Federal Supplemental Educational Opportunity Grant (FSEOG)
Loans
Federal Subsidized Direct Loan
Federal Unsubsidized Direct Loan
Federal PLUS Loan
Federal Work Study
The Federal Work Study program is funded by the federal government and it enables eligible students to work part-time to earn money to pay for postsecondary education. Students must demonstrate a significant financial need on their FAFSA to qualify for the program. Eligible students have the ability to work up to 20 hours a week while taking classes. The program encourages students to pursue jobs related to their course of study or those that benefit the community. The pay varies, but students make no less than the current federal minimum wage.
Degrees in hospitality and related areas provide students with a solid understanding of the concepts and practices in service industries. The hospitality degrees offered at Guam Community College effectively prepare students for a wide variety of careers in hotels, restaurants, convention centers, tourism companies, catering businesses, and facilities management.