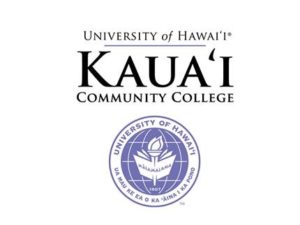 Hospitality Programs Available at Kauai Community College
Kauai Community College appears in our ranking of the 50 Most Affordable Small Colleges for Hospitality Administration and Management.
As Hawaii is such a popular tourist destination, it's not surprising that local colleges and universities offer hospitality programs. Kauai Community College offers both a full degree program and multiple certificate programs. The certificate programs let students show employers that they are competent in select areas. There are four different certificate programs available, including one in hospitality management and another in hospitality essentials.
The hospitality management certificate program includes only 18 credits or six classes. While students will need to take a communications course, they'll also take Hospitality Management, Front Office Operations, Housekeeping Operations, and Personal and Public Speaking. Most of these courses are required in the other certificate programs too. In Front Office Operations, students learn how to use point of sale software and make reservations as well as communicate with guests and help them with their unique needs. The Housekeeping Operations course helps students manage a housekeeping department and learn what to look for in rooms before guests arrive.
Students in the hospitality essentials program take a communications class and two other courses. They can take all three classes in the same semester. In Career and Customer Service Skills, they develop the skills needed in positions that involve direct contact with guests. Introduction to Hospitality and Tourism is the third course in this certificate program. A certificate of competence is available in hospitality and tourism, which includes 15 credits. The college also offers a certificate of achievement in hospitality and tourism that includes 27 credits.
An Associate of Applied Science (AAS) in Hospitality and Tourism is also available from Kauai Community College. It features four semesters of classes for full-time students and is available as a part-time program too. The first semester includes Introduction to Hospitality and Tourism, Career and Customer Service Skills and courses in social sciences and written communications. In the second semester, students will take other required courses and Food and Beverage Operations, which is a class that looks at how to maintain a food and beverage inventory, serve those foods and order new supplies. A Hospitality and Tourism internship is required in the final semester. Most students will work in some of the top resorts and hotels in Hawaii. They can also work in state parks, nationally protected areas and recreation companies.
About Kauai Community College
Kauai Community College is a community college in Hawaii and the only school of its type on the island of Lihue. The State of Hawaii Department of Education established the college in 1926 and granted the new school a charter. As a vocational school, it increased the opportunities available to students on the island and trained them to work in some of the state's top industries. Though many graduates remained on the island, others moved to other islands and other states. After becoming a full community college in 1965, the University of Hawaii (UH) took over the operations of the campus. That made it easier for students to transfer to the programs available on other campuses in the UH System. Also known as KCC, it now offers associate degree programs and certificate programs. Those certificates include completion, competency, academic subject and achievement. A large performing arts center on the KCC campus offers special performances nearly every month.
Kauai Community College Accreditation Details
Students who want to transfer to a bachelor's program in hospitality management can use their credits at a different school because KCC has accreditation from the Accrediting Commission for Community and Junior Colleges (ACCJC). This is a division of the Western Association of Schools and Colleges (WASC), which grants full accreditation to colleges and universities in the western United States. ACCJC accreditation also means that students can use the Free Application for Federal Student Aid (FAFSA) when they want to apply for government financial aid.
Kauai Community College Application Requirements
KCC has just a few steps for students applying to the college. They will need to apply via the UH application system, which allows students to apply to more than one college or university in this system. There is a $25 application fee that the college will waive for veterans, military students and their spouses and children. It will also waive this fee for students who live in Hawaii and qualify for in-state tuition. KCC must receive the application and all other documents by August first for students to start in the fall or by December 15 for those who want to start in the spring. Students can submit a standardized test score and a high school transcript. This allows them to apply without taking a placement test. KCC also asks future students to do a few other things, including:
Complete the health clearance form and show proof that they have the MMR vaccine and are free of tuberculosis.
Sign up for a UH account and create an email address.
Attend the orientation for new students.
Submit the FAFSA to get financial aid.
Complete an academic advising appointment.
Register for classes.
Make any required payments on their UH accounts.
Tuition and Financial Aid
The cost of attendance at KCC is $131 per credit hour for Hawaii residents. Military students stationed on military bases in the state and their dependents pay the same rate. Nonresidents pay $345 per credit hour for their classes. All students will also pay fees of $54 each semester. Though the college does not charge fees during the summer session, it increases tuition to $248 per credit hour. Nonresidents pay the same $345 per credit hour rate during the school year and in the summer semesters.
As long as students submit the FAFSA, they can get financial aid from KCC. Before releasing student loans, the college asks that students fill out the Loan Request Form and complete entrance counseling. Loans are only available for those taking at least six credit hours. Work-study and certain types of grants are also available for students who have a FAFSA on file. To qualify for scholarships, students need to submit an application that includes a personal statement and a minimum of two letters of recommendation. Students can submit up to four letters of recommendation too. Financial aid is available for residents of Hawaii and nonresidents enrolled in any of the hospitality programs offered by Kauai Community College.