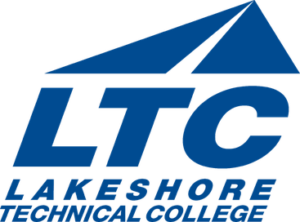 Hospitality Degrees From Lakeshore Technical College
Lakeshore Technical College appears in our ranking of the 50 Most Affordable Small Colleges for Hospitality Administration and Management.
A degree in hospitality prepares a student for a future working in food service, tourism, entertainment venues, resort areas and much more. Any student interested in an advanced career in one of these areas should consider a hospitality degree from Lakeshore Technical College.
The hospitality management program at Lakeshore Technical College is an associate degree with options for specialized certifications. All students begin with general studies, which includes courses that cover public speaking, composition, psychology, sociology, math and diversity. The technical studies courses for hospitality majors include courses like:
Hospitality Accounting
Customer Service Techniques
Marketing Tourism and Hospitality
Food and Beverage Operations
Culinary Practicum
Students can receive certifications in Hospitality Marketing and Tourism, Hospitality Management, Hospitality Service, Restaurant Service Essentials, Managing Front Office Operations, Food and Beverage Operations, Housekeeping Management and/or Customer Service and State Sanitation.
Students may prefer to study programs related to hospitality management. Lakeshore Technical College offers culinary degrees, including those that focus on baking or culinary management.
Some courses may be taken online, but hospitality degrees do require students to be present in class for hands-on learning. Students must be available for classes Monday through Friday.
About Lakeshore Technical College
Lakeshore Technical College is a public community college in Wisconsin. The school's home campus is located in Cleveland, Wisconsin. The college also has satellite campuses in Manitowoc and Sheboygan. Lakeshore Technical College became an accredited college in 1977.
Lakeshore Technical College is a member of the Wisconsin Technical College System. The foundations for this system began in 1911 when the state of Wisconsin began requiring towns to provide trade schools for their residents. Including Lakeshore Technical College, there are 16 technical colleges throughout the state of Wisconsin that are governed by this system.
Lakeshore Technical College Accreditation Details
Lakeshore Technical College is accredited by the Higher Learning Commission. This accreditation applies to all associate degrees and certificates offered by the college. Lakeshore Technical College undergoes accreditation review every 10 years.
Lakeshore Technical College Application Requirements
Prospective students should determine which program they wish to join prior to applying to Lakeshore Technical College. Once this decision has been made, the application is completed online, in person or via mail. The application requires as $30 processing fee. All students must supply proof of high school graduation or GED completion. Any transfer credits should be revealed via official transcripts along with other documentation. Students are notified by mail if they have been admitted into their chosen program.
Tuition and Financial Aid
The cost to attend Lakeshore Technical College is approximately $10,000 per year for Wisconsin residents. These students pay $136.50 per credit hour. Out-of-state students pay slightly more at $204.75. In addition to tuition, students are charged material fees, activity fees and program-specific costs. Students must also purchase books and other items as needed for classes. Lakeshore Technical College does not have on-campus housing.
Students at Lakeshore Technical College may be eligible for need-based financial aid. All students should complete the Free Application for Federal Student Aid, or FAFSA. The FAFSA is used by the federal and state governments to determine eligibility for grants. It is also used by the Lakeshore Technical College and many other institutions to determine eligibility for need-based scholarships. It is important to complete the FAFSA even if a student believes they will not qualify for financial aid. The college estimates that 99 percent of their students receive some type of financial aid.
Lakeshore Technical College has a website you can visit to learn more.