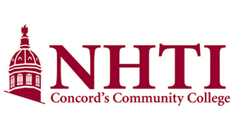 Hospitality Programs at NHTI Concord's Community College
NHTI Concord's Community College appears in our ranking of the 10 Best Online Colleges for an Associate's Degree in Hospitality.
NHTI Concord's Community College offers a hospitality and tourism management degree program that students can either complete online or through the traditional classes offered on its campus. Students earn an associate's degree that can help them find work in hotels, restaurants, conference centers, and event centers. The college offers hands-on opportunities for students in some of the centers and facilities that it owns but also allows students to do internships with companies such as AAA and Holiday Inn. This program features eight required courses, including Introduction to Fitness, Spa and Wellness Management, Information Technology for Tourism, Legal Issues for the Hospitality Industry and Introduction to Hotel Operations. Students can also take electives that interest them such as Event, Meeting and Convention Planning, Principles of Wedding Planning Management, Catering Operations and Food and Beverage Management.
Taking electives is important because those classes will count towards one of the certificates that students can earn. The college offers certificates in hotel administration, wedding planning management, travel and tourism and event and conference management. Those hoping to earn a hotel administration certificate will take classes that include Quality Service Management, Business Law and Digital Communications. Each certificate program includes similar courses based around a central topic. NHTI Concord's Community College encourages certificate students to do at least one internship to gain some hands-on experience in hospitality management.
About NHTI Concord's Community College
NHTI Concord's Community College is a community college that offers both degree and certificate programs for students today. The college was founded to assist veterans returning from World War II. Those veterans used their government benefits to attend training programs in two New Hampshire cities, which showed the state that there was a need for a full college. The New Hampshire General Court spent years conducting research before identifying six areas that needed colleges. New Hampshire Technical Institute opened in Concord in 1965. Though it would later change its name in 2007 to show that it offered more than just technical programs, it retained the NHI name. NHTI Concord's Community College is the only one of those six original colleges to keep the NHTI name.
The college now offers more than 30 certificate programs and more than 20 programs that culminate in an associate's degree. It has an engineering program that allows students to use the credits they earn through it at any four-year engineering degree program in the state. Most of its other programs make it easy for students to transfer into a bachelor's program too. NHTI Concord's Community College has an enrollment of more than 2,300 traditional students and more than 1,500 students who take weekend and evening classes.
NHTI Concord's Community College Accreditation Details
Though NHTI Concord's Community College is a small community college, it has the same regional accreditation that major universities in the northeast do. That accreditation comes from the New England Commission of Higher Education (NECHE). Students who want to transfer to a four-year college later can take their credits with them because of this type of accreditation. The hospitality and tourism management program offered by the college has accreditation from the Accreditation Council for Business Schools and Programs (ACBSP). Other programs available from the college that have accreditation include those in nursing, paralegal studies, accounting, business administration, and sports management.
NHTI Concord's Community College Application Requirements
NHTI Concord's Community College offers students two options when it comes to applying. They can either use a paper application or apply online. Those who choose the paper application can download a PDF form from the website, complete the printed copy they make and then send the application back to the college. Students who choose the online application will receive a login ID and a pin that they will use to log in and out of the portal. This lets them take as much time as they want to work on the application before submitting it.
The college recommends that students fill out an information request form before looking at the application. An admissions officer will contact the student and go over the general application requirements and explain the programs that interest them. Students only need to put down their full names, email addresses, zip codes and phone numbers to complete this form. The college also asks for official high school and/or college transcripts. Those with a GED need to submit a copy of their certificates, their scores from the certificate exam and a transcript that shows their grades before leaving high school. NHTI Concord's Community College may ask for an ACT/SAT score too. Some programs may require that students take an entrance exam or go through an interview in addition to all other requirements.
Tuition and Financial Aid
Students attending NHTI Concord's Community College can save quite a bit of money. The college offers affordable rates that are much lower than what other colleges and universities in the state charge. Students can complete one to two years of school through the college before they transfer to a full university. Those accepted into the college must put down a $100 deposit. The college will apply this deposit to the cost of their classes when they register. Both New Hampshire residents and veterans qualify for a tuition rate of $215 per credit hour. Students living in other states that are part of New England pay $323 per credit hour, but international students and those from other states pay $490 per credit hour.
The college offers payment plans for students covering their costs out of their pockets. They will need to go online and apply for a payment plan and then make payments over the internet. Students can apply for financial aid once they receive an acceptance letter and can apply for financial aid every year as long as they take at least 16 credits of classes. The college asks students to submit the FAFSA by June each year to apply for federal aid such as loans. Students can also apply for one of more than 30 scholarships and grants. These awards range in size from $500 to more than $2,000. Though some are only available for select majors, others are open to all students. NHTI Concord's Community College recommends that majors in its hospitality program apply for scholarships and government aid every year.