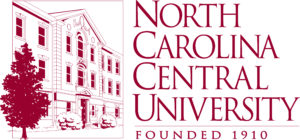 Hospitality Degree at North Carolina Central University
North Carolina Central University appears in our ranking of the 10 Best Online Colleges for a Bachelor's Degree in Hospitality.
North Carolina Central University is committed to teaching, research and promoting service to the community in all who attend. The school offers 66 degree programs with 102 concentrations that are designed to create leaders in the community where students will live, as well as promoting service to the region, nation, and world. Faculty are considered experts in their field and work to prepare students through learning, both inside and outside the classroom. They also encourage students to ask and then find answers to questions in order to address problems that impact others in their field.
The Bachelor of Science in Hospitality and Tourism Administration prepares students to become professionals in the area of tourism and hospitality. Students are provided knowledge and skills to work in entry-level positions in the field. The program requires 22 semester hours as well as courses related to tourism and hospitality. Courses required for the major include:
Advanced Lodging and Operations Management
Applied Sanitation and Safety
Event Planning and Management
Food, Beverage and Labor Cost Control
Food and Beverage Production I & II
Hospitality and Tourism Senior Seminar
Hospitality Facilities Management
Hospitality Financial Management
Hospitality Law and Ethics
Hospitality Sales and Marketing
Human Resources Management
Introduction to Hospitality Management
Introduction to Travel and Tourism
Leadership Colloquium in Hospitality and Tourism
Lodging Management and Operations
Procurement in Food and Beverage Facilities
Research Methods in Hospitality and Tourism
Two hospitality work experiences are required along with a hospitality and tourism internship. The program is available both on campus and online.
About North Carolina Central University
North Carolina Central University was founded by James E. Shepard in 1909, opening as the National Religious Training School and Chautauqua for the Colored People. At the time, Chautauqua was an adult educational movement which used entertainment, religion and renowned speakers in a community setting. Woodrow Wilson, who would eventually become President of the United States, contributed private support for the new school.
In 1915, the school was sold and reorganized as the National Training School using funding from philanthropist Margaret Olivia Slocum Sage. The goal of the school was to support black teacher development when education for African Americans was underfunded in the south. In 1923, the school became the Durham State Normal School and still focused on training teachers. In 1925, a liberal arts program added to the school led the name to be changed to North Carolina College for Negros. It was the first state-supported black college to implement a liberal arts program.
In 1947, the name of the school was changed to North Carolina College at Durham and became North Carolina Central University in 1969. The school has been ranked by Onlinemasters.com as one of the nation's top online master's programs. Best Value Schools ranks the online Bachelor of Criminal Justice as one of the best in the country. The school has been named a Historically Black College or University (HBCU).
North Carolina Central University is the first in the University of North Carolina system to offer a degree in Jazz Studies. The school has two state-of-the-art biotechnology research facilities and the NCCU Art Museum houses one of North Carolina's leading collections of work by African-American artists. US News & World Report ranked the School of Law as one of the 10 most popular law schools.
North Carolina Central University Accreditation Details
North Carolina Central University is accredited by the Southern Association of Colleges and Schools Commission on Colleges. Accreditation is an external quality review process used for quality assurance and improvement. Institutions that are accredited assure students, parents, and employers that the academic quality they offer is of the highest level. In addition to regional accreditation provided by the Association, programs are also accredited by the following organizations:
Accreditation Commission for Education in Nursing
Accreditation Commission for Programs in Hospitality Administration
Accreditation Council for Education in Nutrition and Dietetics
American Bar Association
American Chemical Society
American Library Association
Association for Assessment and Accreditation of Laboratory Animal Care International
Association to Advance Collegiate Schools of Business
Commission on Accreditation for Law Enforcement Agencies
Council for Accreditation of Counseling and Related Educational Programs
Council for the Accreditation of Educator Preparation
Council on Academic Accreditation in Audiology and Speech-Language Pathology
Council on Laboratory Accreditation
Council on Social Work Education
National Association for the Education of Young Children
National Association of Schools of Theatre
National Environmental Health Science & Protection Accreditation Council
National Recreation and Park Association; American Association for Physical Activity and Recreation
North Carolina Central University Application Requirements
In order to apply for undergraduate programs at North Carolina Central University, applicants must provide evidence of graduation from high school or a GED certificate. They must have satisfactory scores on the SAT or ACT. They must also provide evidence of participation in scholastic, community and civic organizations. Official high school transcripts as well as official SAT or ACT scores.
Transfer applicants must not be on probation at their current school or have been suspended or expelled from the last school attended. They must have a cumulative average of a "C" or better and must show that they have participated in scholastic, community and civic organizations. Applicants transferring less than 24 credit hours or who are under the age of 21 must also prove official high school transcripts as well as official ACT or SAT scores.
North Carolina Central University Tuition and Financial Aid
Tuition at North Carolina Central University is $466 per credit hour for in-state students and $2,054.38 for out-of-state students. Graduate tuition is $692.50 per credit hour for in-state students and $2,311.75 per credit hour for out-of-state students.
The Office of Scholarships and Student Aid assists with recruitment and retention of students by providing the resources necessary to help students meet the financial obligations to obtain their degree. Financial aid is available through scholarships, grants, loans, and work-study programs. Although most federal and state financial aid programs are designed to assist students who demonstrate financial need, there are some forms of aid that are available based on merit. In order to qualify, students must complete the Free Application for Federal Student Aid (FAFSA).
Any student who receives federal aid must present an unexpired government ID to confirm identity and maximum lifetime limits have been established for the Pell and Subsidized Stafford Loan Programs.
North Carolina Central University has a strong tradition of teaching, research, and service designed to create graduates who become leaders locally, regionally, nationally and globally. North Carolina Central University offers highly acclaimed and innovative programs in a wide range of subjects, creating problem solvers.