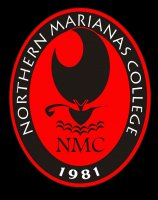 Hospitality Degree Programs Available at Northern Marianas College
Northern Marianas College appears in our ranking of the 50 Most Affordable Small Colleges for Hospitality Administration and Management.
Northern Marianas College offers an Associate of Applied Science (AAS) in Hospitality Management. This is a two-year degree program that includes general education courses such as Fundamentals of Speech Communication and College Success. All students must take that second class, which gives them tips on studying for exams and taking notes in their courses. The program includes eight required courses too. Introduction to Travel and Tourism is the first class that they take followed by Introduction to the Hospitality Industry and Introduction to Food and Beverage Management. Students will also take other business courses, including Introduction to Business and Financial Accounting.
One of the main parts of the program is the internship that students need to do. Many complete their internships during the second year of the program. They can work for hotels or restaurants and for other travel or tourism companies. A similar program offered by the college is the Associate of Arts (AA) in Business. Business Law I, Introduction to Business and Introduction to Marketing are all classes in the program. Students will also take Principles of Macroeconomics, Principles of Microeconomics and Introduction to Computers. Though this program does not include an internship requirement, it does give students the option of doing one.
Also available is a Bachelor of Science in Business Management program, which students can complete as a general program or with a concentration in accounting. The general program is best for those who want to work in the hospitality industry. It includes advanced electives and required business courses such as Introduction to Financial Management, Marketing Management, Small Business Entrepreneurship, Business Operations, and Organizational Theory and Behavior. Not only will students in the bachelor's program do an internship, but they will also do a final capstone.
About Northern Marianas College
Northern Marianas College is a public college located in the Northern Mariana Islands. Established in 1981, the college opened after the Governor of the commonwealth signed an executive decision that called for the foundation of a new school. Prior to becoming a full college, it operated as the Northern Marianas Community College, which opened in 1975. As a community college, it focused on the training of teachers who lived on those islands and those who wanted to work in the area. It would gain accreditation as a community college in 1985 and later gain accreditation as a full college. This occurred after it became Northern Marianas College or NMC.
NMC is unique because it has a campus in an American territory. Students who live anywhere in the United States can apply to the college and take classes either on its campus or over the internet. They qualify for the resident tuition rates offered by the college too. It is now the only college in that island group. Both the School of Education at the college and its School of Business offer four-year bachelor's degree programs, while its other schools offer associate programs. In addition to degree programs, the college offers a certificate that lets students complete a program of their choosing.
Northern Marianas College Accreditation Details
With accreditation from the Western Association of Schools and Colleges (WASC), NMC has the accreditation that lets any student get financial aid. Students can get that aid when they complete the Free Application for Federal Student Aid (FAFSA) and use the NMC code. This accreditation covers both the bachelor's programs available and the associate degree programs offered by the college. WASC accreditation also gives students the option of bringing transfer credits to the college.
Northern Marianas College Application Requirements
NMC offers an early admissions program for high school students who want to attend college. This program is open to students in their junior and senior years who are under the age of 18. To apply, they need to submit an application with a $25 application fee and provide a copy of a government-issued ID and a high school transcript. NMC offers an online application and a PDF version of its application. Students with a grade point average of below 3.0 will need to have a guidance counselor write and submit a letter of recommendation. The college also asks for a completed health evaluation form.
Students with a GED or a high school diploma can apply to the college's regular student program and choose a major in hospitality management. There is a $25 application fee for residents that increases to $50 for nonresidents. Students must present a health evaluation form completed by a doctor that shows they are up to date on all their vaccines and immunizations. They will also need to submit their high school transcripts or proof of a GED, a copy of a government ID and a release form, which is available online. The college will also accept homeschooled students who can present a certificate or other proof that the programs they completed had approval from the state.
Tuition and Financial Aid
Incoming NMA students will take both a math placement test and an English placement test and pay $25 for each test. All the classes that the college offers will cost students $500 each. They can multiply this number by the total amount of classes they want to take to see how much it will cost. The college charges technology and a facility fee of $150 per semester and a student support fee of $125 for those taking up to five credit hours. This fee increases to $200 for students taking up to 11 credits and to $300 for those taking 12 or more credits.
The federal government offers financial aid for students who complete the FAFSA. There is a priority deadline at the end of April for this form. With the Pell grant, students can get more than $5,000 a year in financial aid. Students who earned a diploma from an American high school and meet other requirements can get a special scholarship of $2,500 a year or a prize that awards them more than $12,000 over the next four years. Other scholarships offered by the college require that students submit an application by the end of the year and provide some extra documents within a few months. Private loans and other types of loans are available for students who want to major in hospitality management at Northern Marianas College.