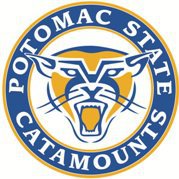 Hospitality Programs Offered at Potomac State College of West Virginia
Potomac State College of West Virginia appears in our ranking of the 50 Most Affordable Small Colleges for Hospitality Administration and Management.
Potomac State College of West Virginia offers several degree programs that appeal to students with an interest in hospitality. One of those is an Associate of Arts (AA) in Business Administration that features 60 credits. At least six of those credits must come from foreign language courses, which help students communicate with tourists and guests. Business administration majors take classes that include Principles of Microeconomics, Introduction to Business, Principles of Accounting and Introduction to Computer Applications.
In the college's recreation, parks and tourism management, students develop the skills necessary to manage national and state parks and other recreational areas. This AA program takes two years to complete and includes internship opportunities with parks and companies across the state. One course called West Virginia's National Resources will look at how the government protects national resources and landmarks. Other classes include Principles of Plant Science, Introduction to Psychology, Microcomputers in Agriculture, Forest Resources in US History and Principles of Conservation Ecology.
In the college's equine production and management program, students work with horses and learn how to manage facilities that keep and train the animals. It is an Associate of Applied Science (AAS) program designed for those who want to work as show judges, stable managers, sales reps and recreation managers. Some of the available classes include Introduction to Equine Science, Introduction to Horsemanship and Training, Agribusiness Management and Equine Facilities and Stable Management. The college also offers an Associate of Arts (AA) in Agribusiness Management, which includes Global Food and Agricultural Industry, Principles of Animal Science, Principles of Soil Science and General Horticulture.
One benefit of completing a degree at Potomac State College of West Virginia is that students can then transfer to West Virginia University and earn a bachelor's degree in hospitality management in two years or less. That program includes courses such as Hotel Operations Management, Restaurant Management, and Hospitality and Tourism Leadership.
Two of the other AA programs offered by the college will transfer to the hospitality management program: forest resource management and wildlife and fisheries resources. The forest resource management program can prepare students for working as park and forest rangers. They'll take Forest Mensuration, Forest Ecology and Dendrology along with other classes to complete 60 credits. The second program includes West Virginia National Resources, Principles of Plant Science and Forest Ecology. Majors who finish this program can also transfer to WVU Davis College of Agriculture and Natural Resources to complete a bachelor's degree in the same subject.
About Potomac State College of West Virginia
Potomac State College of West Virginia is a small college also called the Potomac State College of West Virginia University. Established in 1901, it had an early connection to that university and served as the Keyser Preparatory Branch of West Virginia University. It only kept this name for a view years before becoming a prep school for those who wanted to attend college. As the college expanded, it became an alternative for students who wanted to attend WVU. Many students spent one to two years at the college to get their grades up before they transferred to the main campus or another branch of WVU. Also known as PSC, it now offers a variety of associate degree programs and programs for those who want to transfer. Some students who apply to WVU will receive an acceptance letter from PSC, which lets them know that they didn't meet the requirements for full admission to the university.
Potomac State College of West Virginia Accreditation Details
Both West Virginia University and Potomac State College of West Virginia have the same regional accreditation from the Higher Learning Commission (HLC). This is why any incoming or returning student can get financial aid after using the Free Application for Federal Student Aid (FAFSA) and why they can transfer credits to other WVU campuses and colleges. Students can contact the college for a detailed report regarding its accreditation status.
Potomac State College of West Virginia Application Requirements
Discover Day is a special event designed for prospective students that gives them a better look at the PSC campus and its degree programs. The college usually schedules this event in the middle of November and offers a second date around the middle of February. Students who cannot attend one of those events can schedule a campus tour and meet with current students. The college also allows students to request more information before they apply.
Multiple applications are available for transfer, traditional, nontraditional and high school students. Those who never attended college outside of high school will apply as an incoming freshman. They will complete the application online after creating an account with the site. The Office of Enrollment Services asks students to submit their official high school transcripts and an SAT/ACT score. PSC will also accept a GED transcript/score or a score from a similar exam as well as transcripts from homeschool students. Homeschool transcripts must show the name of each class taken, the total number of credits earned and the grades that students received in those classes.
Tuition and Financial Aid
At PSC, undergrads pay $4,536 each year in an associate degree program and $5,568 per year in a bachelor's degree program. These rates only apply to West Virginia residents though. Nonresidents attending the college will pay between $11,544 and $12,912 based on whether they enroll in a two-year or four-year degree program. The metro program reduces these rates to $7,296 in an associate program and $8,568 in a bachelor's program. PSC offers the metro rate for students living in select counties and cities in Maryland, Pennsylvania, and Virginia. Students pay an extra $9,400 a year for one of the room and board packages offered by the college too.
Hospitality and business majors at PSC can get financial aid when they submit the FAFSA. West Virginia residents may qualify for the WV Invests Program, which pays the tuition of students attending state community colleges. Multiple scholarships are also available, including those based on merit, skills, and need. Students receive more than $500,000 in scholarships each year. With the FAFSA, students can qualify for work-study and some of the grants and loans available from the government. Potomac State College of West Virginia encourages students interested in the hospitality degree programs to submit the FAFSA by the late spring.