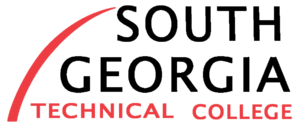 Hospitality Programs Available at South Georgia Technical College
South Georgia Technical College appears in our ranking of the 50 Most Affordable Small Colleges for Hospitality Administration and Management.
South Georgia Technical College prepares students for working in the hospitality industry through several degree programs. The most popular option for students is its culinary arts program. Not only do students learn how restaurants work, but they also learn how to make the foods that restaurants serve. Introduction to Computer Literacy, Fundamentals of Culinary Arts, Principles of Cooking and Culinary Safety and Sanitation are some of the required courses. Students will also take Fundamentals of Restaurant Operations and do a culinary practicum. The college offers this as a shorter diploma program too.
Another program designed for those who want to work in the hospitality industry is the college's restaurant operations specialist program. This is a certificate program that includes just three classes or 11 credits, though students have the chance to take more classes. Fundamentals of Restaurant Operations is a required course that looks at what managers do, including how they hire new employees and decide on which supplies to order. In Contemporary Cuisine, students learn what goes into making some of the top dishes that restaurants serve. They'll also take Principles of Culinary Leadership, which teaches them how to take charge in a restaurant kitchen.
In the small business marketing management certificate program available from South Georgia Technical College, students learn how to run a small business and handle the marketing of that business. As a certificate program, it includes just five classes that are worth 15 credits. Students can take all five classes in the same semester, though the college usually spreads out those courses over several semesters. Business Regulations and Compliance is a course that focuses on the regulations that a small business must follow, while Professional Selling looks at how business owners can sell their services or products to customers. Other courses include Integrated Marketing Communications, Small Business Management, and Principles of Marketing.
Also available is a degree program in marketing management, which teaches students how to market and advertise the restaurants and hotels where they work. At least 18 of the credits they take will come from the marketing core, which includes Marketing Management, Integrated Marketing Communications, Principles of Marketing and Marketing Research. Students can easily transfer into this program after finishing the college's small business marketing management certificate program. The college offers concentrations in this program in marketing management, entrepreneurship and retail management.
About South Georgia Technical College
South Georgia Technical College is a junior college that offers technical degrees and certificates. During World War I and World War II, a small campus in Georgia opened to train the soldiers fighting overseas. This campus would become the South Georgia Trade and Vocational School in 1948 and then the South Georgia Technical and Vocational School. The school developed a strong reputation for its programs that prepared students for working in different industries. In 2000, an act of legislature led to the school becoming South Georgia Technical College and adopting the name SGTC. SGTC now offers associate degree programs and programs that award students both certificates and diplomas. It has a campus in Americus, Georgia that serves as the primary campus for most students. A second campus operates as a satellite campus in Cordele, Georgia. More than 2,100 students attend SGTC each year, most of whom are from one of the surrounding counties.
South Georgia Technical College Accreditation Details
SGTC has accreditation for its aviation, nursing and cosmetology programs. The institutional accreditation that the college holds came from the Commission on Colleges, which is part of the Southern Association of Colleges and Schools (SACS). This is why students can use the Free Application for Federal Student Aid (FAFSA) to see if they qualify for any of the college's financial aid and the aid given by the government. SACS accreditation lets students use their SGTC credits when they transfer to a different college or university too.
South Georgia Technical College Application Requirements
It takes just a few minutes to apply to SGTC through the online system. Students who do not have internet access can apply in person at the Admissions Office on either of the two college's campuses. Those who visit the campus have the option of applying with an admissions representative or taking the application home to complete it and mail it back. There is a $25 fee that students need to pay the first time they apply. The college also asks for an official high school or college transcript but will accept a GED score or transcript instead. Students will submit a photo ID too.
Though SGTC often requires that incoming students take a placement test, it will waive this test for students who submit a test score. They need to score between 12 and 17 on different areas of the ACT to enter a diploma/certificate program and a score of 16 to 19 on the ACT sections to enroll in a degree program without taking a placement test. The college will also accept SAT and ACCUPLACER scores. Students who do not have official scores that they can submit will need to schedule a time to take the placement test at SGTC.
Tuition and Financial Aid
SGTC students pay $100 per credit hour in both the college's degree and diploma/certificate programs. They can take up to 15 credit hours without paying any extra fees. Students pay $55 at the beginning of the semester when they register for classes and a $50 activity fee. Other fees total more than $225 per semester. Students who choose to live on the SGTC campus will pay $2,600 per semester for room and board. This gives them a dorm room in one of the college's two residence halls and a meal plan that gives them access to all the campus's cafeterias.
The only thing students need to do to get financial aid is to submit the FAFSA. Though the college does not allow students or their parents to use federal loans, it does offer other types of aid such as the Pell grant, which gives new students close to $2,000 per semester. Those who are in high school qualify for grants that cover the total cost of their college classes. Students can also qualify for a HOPE grant or scholarship and work-study. The hospitality programs available at South Georgia Technical College may qualify for other types of scholarships too.