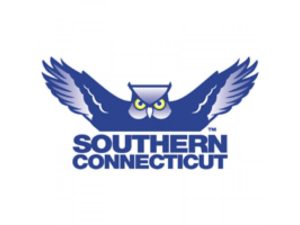 Southern Connecticut State University Hospitality Degrees
Southern Connecticut State University appears in our ranking of the 5 Best Online Schools for a Master's in Entertainment Management.
The Bachelor of Science in Recreation and Leisure Studies with a concentration in Tourism, Hospitality and Event Management at SCSU prepares students for careers in one of the fastest growing industries. Graduates are skilled in event planning, leadership, promotion and management skills. Courses required include:
Event Management
Event Planning and Production
Hospitality Service Management
Human Resource Management
Introduction to Recreation and Leisure
Introduction to Tourism, Hospitality and Event Management
Risk Management in Tourism, Hospitality and Event Management
Senior Research Methods
Tourism Impacts, Planning and Management
Travel and Tourism: Principles and Practices
Students must complete an internship. They gain an entry-level knowledge of recreation professionals as well as techniques and processes used in the industry. Operations and strategic management are explained along with how to apply research methods and practices to improve service. The internship provides hands-on experience in the field of Tourism and Sport Management.
The Master of Science in Sport and Entertainment Management is a fully online degree program with no residency requirements that prepares graduates for leadership careers in the sporting and entertainment industries.  36 credit hours are required for completion.
About Southern Connecticut State University
Southern Connecticut State University was founded on September 11, 1893 when three teachers met at the old Skinner School with the goal to train teachers. The school, the New Haven State Normal School, started with just 84 students. By 1937, the school had grown to a four-year college and gained University status.
Over the years, the school has created an environment where students are able to be themselves. It allows them to discover strengths, seize career goals and establish strong bonds that will last a lifetime. Faculty provides more than just classroom instruction. They are mentors to students as they care about their success. Their goal is to help students discover research opportunities, collaborations, experiential learning, and even opportunities to study abroad.
Today, approximately 10,000 students attend Southern Connecticut State University, enrolled in 181 undergraduate programs and 47 graduate programs. They are also gaining hands-on experience in more than 2700 experiential and workforce preparation opportunities whether they be internships or on-the-job training.
Southern Connecticut State University Accreditation Details
The New England Commission of Higher Education accredits the Southern Connecticut State University. This means that the school meets or exceeds criteria that the Commission has established that demonstrates excellence in education. In addition, the school agrees to be periodically reviewed to confirm that they still have the resources necessary to meet their goals and that they will address any areas that the Commission determines need improvement during the review. In addition, programs throughout the school are accredited by the following organizations:
American Chemical Society
American Counseling Association's Council on the Accreditation of Counseling and Related Educational Programs
Commission on Accreditation of Allied Health Professionals
Commission on Accreditation of Athletic Training Education
Commission on Collegiate Nursing Education
Computer Accreditation Commission of ABET
Council for the Accreditation of Educator Preparation
council on Academic Accreditation of the American Speech-Language-Hearing Association
Council on Academic Accreditation for Marriage and Family Therapy Education
Council on Education for Public Health
Council on Social Work Education
National Association of School Psychology
Southern Connecticut State University Application Requirements
In order to be accepted to Southern Connecticut State University, applicants must have a high school GPA in the "B" range, a combined score on the GPA between 980 and 1180 or an ACT composite score in the range of 18 to 21. Applicants must complete the Common Application and provide an essay or personal statement. Official high school transcripts along with official ACT or SAT scores.
Applicants who have earned college credit after high school graduation may be accepted as transfer students. Approximately 40 percent of Southern Connecticut State applicants transfer from other colleges and universities. All transfer students must have a minimum 2.0 GPA from the last college or university attended. Any applicant who attended Southern Connecticut State previously must have a 2.0 GPA at the school. Applicants who completed less than 12 transfer credits at Southern Connecticut State must complete a readmission form and must have been in good standing with the University when they stopped attending. Any previous student with a GPA of less than 2.0 must bring their GPA up to that level before being considered for readmission.
Transfer applicants must complete an online application and provide official transcripts from all colleges and universities attended. Official final transcripts from the applicant's high school or an official GED certificate are also required. Transcripts or GED certificates must indicate the applicant holds a high school diploma or equivalent.
Graduate applicants must hold a bachelor's degree or higher. They must complete an online application which includes a request for contact information for recommendations. An automated email is sent to those included in the request providing them a link to use to upload their recommendation. Letters of recommendation may not be mailed or hand-delivered. Applicants must also provide official transcripts from all college or university attended. Some graduate programs require additional documentation, including writing samples, additional letters of recommendation, resumes or GRE scores. Applicants should check with the Office of Graduate Admissions for more information.
Southern Connecticut State University Tuition & Financial Aid
Full-time undergraduate tuition at Southern Connecticut State University is $5,477 per semester for Connecticut residents and $11,731 for non-residents. Full-time graduate tuition is $6,703 per semester for residents and $12,243 for non-residents. Full-time tuition for the MBA program is $6,703 for residents and $12,712 for non-residents. The MLS, MLIS and MS Sports and Entertainment Management degree is $6,703 per semester for both residents and non-residents while the AMBA program is $9,020 per semester for both residents and non-residents.
Part-time tuition per credit hour for both residents and non-residents is as follows:
Undergraduate – $645
Graduate – $764
MBA/MLS/MLIS – $856
MLS Sports and Entertainment Management – $764
Doctorate in Nursing – $1,242
Educational Leadership Ed.D. – $978
eLearning Doctoral Program – $1,242
Financial aid is available through the Office of Financial Aid and Scholarships. In order to qualify, students must complete the Free Application for Federal Student Aid (FAFSA) which must be renewed each year. Financial aid for Southern Connecticut State University students may be offered in the form of grants, scholarships, work-study programs or loans.