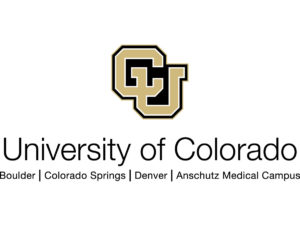 Studying Hospitality at The University of Colorado
The University of Colorado appears in our ranking of the 5 Best Online Schools for a Master's in Entertainment Management.
Students who want to study tourism, hospitality, or related subjects at The University of Colorado will enroll in the Bachelor of Arts in Environment, Society & Sustainability program, which is offered at the Denver campus location. Students may also consider the Historic Preservation Certificate, which features relevant topics like heritage tourism and the impact of tourism on the state's natural resources and historic buildings. Students may choose to extend their studies by entering the full degree program in historic preservation. Degrees in tourism at The University of Colorado span multiple disciplines with students taking classes from different departments within the university.
Students who enter the program in Environment, Society, & Sustainability will receive instruction in geography, weather, and globalization and will be able to choose from interesting classes in environment and sustainability. Most importantly, students will be able to choose the Eco-Tourism class as one of their electives. Students can augment this topic with classes like Sustainability in Resources Management and Globalization & Regional Development. To complete the degree program, students must take 24 hours of upper-division credits and take at least 15 semester hours at the university.
The program allows students to enroll in independent study classes and use time spent in internships as credits for completing the degree. Other classes that may be available to students include Tourism and Resort Planning and Sustainable Tourism Planning, which are offered within the College of Architecture. With a degree in environment, society, & sustainability, students will have the opportunity to work in many vital areas like heritage tourism and national park interpretation, as well as in urban environments that welcome visitors and tourists. Internships may be available from organizations like the Colorado Tourism Office, the Colorado Hotel & Lodging Association, and the Concierge Association of Colorado.
Students interested in earning a certificate with a focus on tourism or hospitality will choose the Historic Preservation Certificate, which is also offered at the Denver campus. To earn the certificate, students must maintain a minimum 3.0 GPA. Only classes earned with a grade of B or above will count toward earning the certificate. One of the classes students will take in the program is Heritage Tourism, and students may choose an internship that supports their interest in hospitality and tourism. Students must already possess a bachelor's degree to enter the certificate program, and prospective students will send their application to the Public History & Preservation Program.
For online learners, the MS in Management with a specialization in sports and entertainment business will prepare graduates for careers in the fast-growing fields of sports management and entertainment management.
About The University of Colorado
The University of Colorado was established in 1876 and was founded a full five months before Colorado joined the United States. Programs are offered within nine colleges and schools which feature more than 150 academic programs. Total student enrollment is more than 33,000 students with most of those students enrolled in undergraduate programs. More than 9,000 academic staff support those students, and the university has an endowment of more than one billion dollars. The university has been affiliated with several Nobel Laureates, NASA astronauts, and MacArthur Fellows. The university is active in space and aeronautics research with research funding of more than $450 million dedicated to the Laboratory for Atmospheric and Space Physics and the Joint Institute for Laboratory Astrophysics (JILA).
The University of Colorado Accreditation Details
Regional accreditation for The University of Colorado comes from the North Central Association of the Higher Learning Commission. The university was most recently reaccredited in 2010. The university is also accredited by the HLC for its online learning and distance education programs. In addition to regional accreditation, many agencies also accredit the university's programs and schools. The American Bar Association, Council of the Section of Legal Education and Admissions to the Bar has accredited the law program, and the American Psychological Association, Commission on Accreditation has accredited the clinical psychology program leading to a Ph.D. Other accreditations have been granted by the Commission on English Language Program Accreditation, the Accreditation Commission for Midwifery Education, and the American Physical Therapy Association.
The University of Colorado Application Requirements
The university considers many factors when making admissions decisions and relies on traditional application materials like GPA and academic performance, as well as standardized tests. Students must also meet the minimum academic preparation standards published by the university and may need to complete missing coursework before graduating from the university. Many students who apply to The University of Colorado submit grades from Advanced Placement classes, and students who don't qualify for entry to the university may reapply after earning credits at another college institution. Applications for graduate school are different and are based on the program a student wants to enter. For graduate study, students must have a bachelor's degree from an accredited university or college, have a minimum GPA of 2.75 on college-level work, and demonstrate the promise of benefiting from advanced study.
Tuition and Financial Aid
Tuition for students at The University of Colorado is $28,750 for Colorado residents and $53,504 for non-Colorado residents. International students will pay $59,312. Some programs require a different amount of tuition. For example, in-state students who want to enroll in business programs will pay $34,054, and in-state students interested in studying engineering will pay $32,206. Similarly, students who enroll in graduate school will pay an amount that corresponds to the program they wish to enter. In-state students will pay $15,046 for programs in the arts and sciences, $34,252 for graduate business, and $18,502 for engineering. For out-of-state and international students, those rates are $33,946 for the arts & sciences, $37,654 for graduate business, and $36,700 for engineering.
Students interested in applying for financial aid will first send in their Free Application for Federal Student Aid (FAFSA). After the university receives the student's information, the university will generate a financial aid award that may include loans, grants, and scholarships. Financial aid is available for incoming freshmen, transfer students, continuing education students, graduate students, and students entering law school. Students may also qualify for institutional scholarships from The University of Colorado and private scholarships. The university has a scholarship application that allows students to apply for multiple scholarships at the same time. Available scholarships include the Bacon Family Scholarship, Asher H. Galnick Memorial Award, and the Amy Willett Thelander Scholarship. Students interested in the hospitality degrees at The University of Colorado should inquire with the Office of Financial Aid about available grants and scholarships.