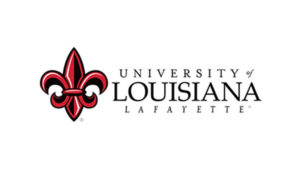 Two UL Lafayette Degrees for Hospitality Careers
The University of Louisiana Lafayette appears in our ranking of the 10 Best Online Colleges for a Master's Degree in Hospitality.
In Moody Hall, the College of Business Administration awards the Hospitality Management B.S.B.A. at a 23:1 learner-professor ratio for University of Louisiana Lafayette undergrads seeking careers promoting the $5.29 trillion travel sector. Chaired by Dr. Suzanne Ward, the 122-credit, ACPHA-accredited major prepares lodging leaders with the Certification in Hotel Industry Analytics. Students can engage in the Food Service Management Lab during hands-on courses from International Tourism to Public Speaking. Reporting a median $47,500 starting wage, the program develops 800 hours of experience plus 150-hour internships, such as Wyndham, Ritz-Carlton, Royal Sonesta, Hotel Monteleone, and Popeye's.
On Moodle, the Online MBA also presents a Hospitality Management Concentration for advanced managerial insights into multinational enterprises. Directed by Dr. Bret Becton, the 33-credit, 15-month option starts 500-level classes like Feasibility Studies and Organizational Behavior every eight weeks. The Executive MBA suits post-grads with 5+ years of management who meet in Lafayette on Fridays and Saturdays for 16 months.
About the University of Louisiana Lafayette
The University of Louisiana Lafayette opened on September 18, 1901, when the Southwestern Louisiana Industrial Institute welcomed an inaugural class of 100 to its 25-acre campus donated by the Girards. Renamed the Southwestern Louisiana Institute of Liberal & Technical Learning in 1921, it was fully accredited in January 1925. During President Joel Fletcher's 25-year tenure, the College of Commerce was established in 1952. Five years later, the Lafayette Foundation now worth over $200 million was started. By 1980, the Board of Trustees changed Commerce to the College of Business Administration. In 1984, it became the largest of nine publicly funded University of Louisiana System members. President Ray Authement oversaw the official adoption of its University of Louisiana Lafayette title in 1999. Today, UL Lafayette generates $449 million, enrolls 19,387 Ragin' Cajuns, runs 14 NCAA Division I Sun Belt teams, hosts Moody Business Week, and registers 190+ clubs like the Hospitality Association. Forbes placed Lafayette 531st overall with the 191st top public education. The University of Louisiana Lafayette also boasts North America's 71st best MBA in CEO Magazine.
University of Louisiana Lafayette Accreditation Details
On December 1, 2010, the University of Louisiana Lafayette was reaffirmed by the Southern Association of Colleges and Schools Commission on Colleges (SACSCOC) with a Quality Enhancement Plan for Level VI accreditation through 2020 under its sixth president, Dr. Joseph Savoie, who received a CASE Chief Executive Leadership Award. Located 587 miles northeast via Interstate 65 in Decatur, this elite 11-state Gulf Coast accreditor is authorized by the U.S. Education Department to evaluate UL Lafayette's 84 baccalaureate, 26 master's, and 11 doctoral degrees. Particularly, the BI Moody III College of Business Administration is accredited by the Association to Advance Collegiate Schools of Business (AACSB) through 2022. Lafayette also received Louisiana's only Accreditation Commission for Programs in Hospitality Administration (ACPHA) approval in 2013.
University of Louisiana Lafayette Application Requirements
Admission to the University of Louisiana Lafayette was labeled "more selective" by the U.S. News & World Report since only 51 percent of the 10,436 Fall 2017 applicants were okayed. First-year Ragin' Cajuns pursuing the Hospitality Management B.S.B.A. major must display academic merit in the Louisiana TOPS Core Curriculum or another state's equivalent. Only GED recipients scoring 2,250 cumulatively qualify. Non-weighted GPAs above 3.0 are expected. Freshmen must exceed a 460 Math and 450 Verbal SAT score. Similar marks for the ACT would be 18 English and 19 Math. BI Moody III College of Business Administration transfers need 24 non-remedial credits, including Algebra, with a 2.25 postsecondary GPA or better. The Online MBA in Hospitality Management mandates an accredited bachelor's in any field with 2.5 GPAs or better. The Executive MBA raises the goal post to 2.75 GPAs. Successful cohorts with less than five years of full-time tourism experience need GMAT marks of 450 and higher.
The University of Louisiana Lafayette asks U.S. citizens and residents to apply before April 30th for Summer, July 1st for Fall, and November 30th for Spring. Global Hospitality Management B.S.B.A. entrants move these dates to March 1st, June 1st, and October 1st respectively. The Executive MBA has set deadlines of April 30th, June 30th, and November 30th. However, MBA in Hospitality Management cohorts can register anytime for the eight-week online sessions. Attach the $25 ($30 if international) fee to the Louisiana Application online via Ellucian Recruit. Submit official transcripts to 214 Hebrard Boulevard in Lafayette, LA 70503. Use institutional codes 1612 (ACT) and 6672 (SAT) for testing reports. Other documents include the immunization form or waiver, English proficiency verification, business résumé, three letters of recommendation, 750-word personal statement, and residency form. Inquire further by contacting hospitality@louisiana.edu or (337) 482-6347.
Tuition and Financial Aid
For 2018-19, the University of Louisiana Lafayette billed in-state Hospitality Management B.S.B.A. majors $9,876 per year. Non-resident undergrads paid $13,728 more or $23,604 annually. Supplemental insurance fees of $657 each semester are extra. Late registration incurs a $50 non-refundable charge. Living at the "Heart of Cajun Country" campus' dorms like Huger Hall adds $10,111 for room and board. UL Lafayette budgets $4,002 for personal expenses and $1,300 for textbooks. Annual bachelor's study equals around $26,129 in-state and $39,857 out-of-state. The Online MBA in Hospitality Management costs $387 per credit with a $22 proctored exam fee for $12,800 total. That's considerably less than the Traditional MBA pricing of $24,816 to $37,416. Moody EMBA cohorts presently pay $1,681 per course.
According to the NCES College Navigator, the Financial Aid Office at Foster Hall on Johnston Street gets 96 percent of incoming UL Lafayette Ragin' Cajuns median assistance of $7,899 for $21.93 million overall. Hospitality Management funds include the Herbert Abdalla Scholarship, Acadiana Scholarship, Fontenot Study Abroad Scholarship, McIlhenny Company Scholarship, Barbara Breaux Burleigh Scholarship, Mary Wright Memorial Scholarship, Krewe of Gabriel Endowed Scholarship, Society of Hosteurs Scholarship, and Kelly Mahfouz Memorial Scholarship. The BI Moody III College of Business Administration awards $224,000 yearly to 190+ full-time students meeting 3.0 GPAs. The Outstanding Student Scholarship gifts $57,000 combined over eight semesters for B.S.B.A. majors scoring 1450+ on the SAT. In 2018, Lafayette had a $5,406 maximum for Louisiana's Taylor Opportunity Program for Students. Federal Pell Grant, SEOG Grant, and Direct Loan eligibility is determined by FAFSA code 002031. Work-Study positions, including in the Cypress Lake Dining Hall, also compensate over $7.25/hour.
Find more about the University of Louisiana Lafayette at the Department of Marketing & Hospitality website.