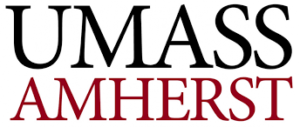 Four UMass Amherst Degrees for Hospitality Careers
University of Massachusetts – Amherst appears in our ranking of the 10 Best Online Colleges for a Bachelor's Degree in Hospitality.
Founded in 1947, the Isenberg School of Management led by Dr. Anne Massey grants a B.S. in Hospitality & Tourism Management for on-campus University of Massachusetts-Amherst Minutemen to apply leadership theories within a travel context. In the Five Colleges Consortium, New England's oldest hospitality bachelor's builds a 120-credit, ACPHA-accredited curriculum for 91 percent freshman retention. Each 14-week semester, undergrads register for specialized courses like Lodging Operations Management and Entertainment Management on Spire. Majors might also intern at Berkshire East Mountain Resort, attend the International Hospitality Summer Academy, exchange to Southern Cross University in Australia, pledge Eta Sigma Delta, and join the Club Management Association.
On Moodle, the Hospitality & Tourism Management Department delivers an Online B.S. ranked 20th nationally by the U.S. News & World Report for non-traditional UMass Amherst students to supercharge travel-related careers with the utmost freedom. Chaired by Dr. Frank Lattuca, the 120-credit, transfer-friendly option admits undergrads with 27+ previous credits until May 15th for Fall and November 1st for Spring enrollment. Online Minutemen access the same high-quality courses, such as Beverage Management, Restaurant Operations, and Tourism Law, at an 18:1 student-teacher ratio. Virtually, B.S. majors engage with Isenberg Connections and join the National Society of Minorities in Hospitality. At least one 400-hour internship like Highgate Hotels, Live Nation, or Union Oyster House is still required.
Named #1 by Financial Times in 2019, the Isenberg MBA has flexible online, full-time, and part-time paths for University of Massachusetts-Amherst graduates to develop executive leadership skills for upper-level administrative careers in hospitality. Uniquely partnered with Caesars Entertainment, the 39-credit, AACSB-accredited degree usually spans 12-24 months in Boston, Shrewsbury, Springfield, and the Web with high-intensity focus areas from Finance to Marketing. For $900 per credit, post-grads with an average 650 GMAT score take 600-level courses like Performance Improvement and Operations Management. Master's majors may also access the Chase Career Center, participate in Marriott Meals, join the Graduate Business Association, and take the Cesar Ritz Swiss trip.
Boasting 100 percent faculty job placement, the Ph.D. in Hospitality & Tourism Management is the highest degree at The Wall Street Journal's 164th best university for UMass Amherst post-grads to pursue scholarly research that analyzes food and lodging issues. Coordinated by Dr. Albert Assaf, the 2018-19 Kelleher Outstanding Teacher Award recipient, this 60-credit, four-year sequence has a January 20th deadline to select Fall cohorts of 2-3 future professors. Doctoral candidates must pass the qualify exam to enter rigorous HTM courses, including Organizational Behavior, Tourism Theory, and Services Marketing Research. Each Ph.D. students works one-on-one with advisors for dissertation work at cutting-edge institutes like McCormack Center or Berthiaume Center for Entrepreneurship.
About the University of Massachusetts – Amherst
The Morrill Land-Grant Colleges Act of 1862 gave federal money to several state government to create public agricultural and engineering colleges. UMass was founded in 1863 as Massachusetts Agricultural College, or MAC. It consisted of four wooden buildings that housed 56 students and four faculty members. The early curriculum included agricultural subjects such as modern farming practices and mechanical engineering. Some liberal arts courses were included to round out the curriculum. By 1892, almost 30 years after its founding, MAC began offering graduate school programs and expanding its curriculum to include a wide range of liberal arts subjects. That year, the first female student enrolled in classes, and overall enrollment gradually rose over the next several decades.
In 1931, the curriculum had expanded so much that the name of the school was changed to Massachusetts State College. The school became the University of Massachusetts in 1947, and its name has remained the same for over 70 years. While enrollment dropped during World War II, it dramatically increased after the war was over as soldiers returning home used G.I. Bill funding to finance their educations.
The Amherst campus continued to expand rapidly over the decades following WWII and the civil rights movement. By the 1990s, the Amherst campus was known as the University of Massachusetts Amherst, and it was the central hub of the University of Massachusetts system, which today consists of five campuses located throughout the state of Massachusetts.
UMass Amherst has grown over the years to include a student body of over 30,000 students. There are approximately 23,000 undergraduate students, 7,000 graduate students and a distinguished faculty with over 1,300 full-time educators. Students from all over the world travel to UMass Amherst to study a wide range of academic disciplines for which this university is renowned, including theater arts, medicine, natural sciences, liberal arts, and business. With 109 bachelor's degrees options, 77 master's degree options and 48 doctoral research programs, the academic culture at UMass Amherst offers career advancement opportunities for students of all backgrounds.
University of Massachusetts – Amherst Accreditation Details
UMass Amherst is accredited by the New England Association of Schools and Colleges to award two- and four-year degree programs on campus and online. The NEASC is a regional accrediting agency that is federally approved to accredit universities throughout the New England region. Many degree programs are independently accredited by specialized agencies, in addition to being institutionally accredited by the NEASC. The Didactic Program in Dietetics is accredited by the Academy of Nutrition and Dietetics. Doctoral programs in psychology are accredited by the American Psychological Association. Graduate programs in audiology and speech-language pathology are accredited by the American Speech-Language-Hearing Association. Undergraduate- and graduate-level nursing education programs are accredited by the Commission on Collegiate Nursing Education. Many other departments are independently accredited by the organizations commissioned to specialize in their field.
University of Massachusetts – Amherst Application Requirements
With a 60 percent acceptance rate and a 75 percent graduation rate, UMass Amherst offers many advantages for undergraduate and graduate students. The application requirements differ between the various types of enrollment. Freshmen applications must include a high school transcript or proof of a GED. Applications for transfer students and bachelor's completion students must include a college transcript with at least 30 hours of credit or an associate's degree from an accredited college. Graduate school applications must include a college transcript with proof of a bachelor's degree in any subject. Applications must also include SAT, ACT or GRE test scores as well as written recommendations and personal writing samples. Fall applications are due April 1, and spring applications are due November 1. Deadlines are the same for campus-based and online programs.
Tuition and Financial Aid
The cost of tuition at UMass Amherst is around $14,971 per year for residents of Massachusetts. Out-of-state residents can expect to pay around $32,204 per year. Room and board, living expenses and books can increase the total cost of education at UMass Amherst by around $15,000 per year. Financial aid is available through the Free Application for Federal Student Aid website. Students can apply for grants and federally subsidized loans with FAFSA, which is a need-based program open to all students. The University of Massachusetts – Amherst offers grants, loans scholarships and work-study programs for undergraduate and graduate students of the physical and online campuses.