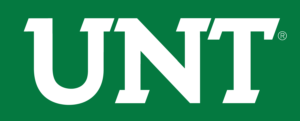 Hospitality Programs at University of North Texas
The University of North Texas appears in our ranking of the 10 Best Online Colleges for a Master's Degree in Hospitality.
The College of Merchandising, Hospitality and Tourism at the University of North Texas prepares students for working in a range of hospitality positions. This college offers a Bachelor of Science in Hospitality Management that ranks as one of the best programs in the country. The Club at Gateway Center is a restaurant owned by the university that allows students to work to gain more experience. Students can also do internships in many different companies around the Dallas-Fort Worth area and in other parts of the state or country. The university also hosts its own hospitality expo every year. Some of the courses that undergrad majors take include Principles of Food Preparation, Management of HR in the Hospitality Industry, Hospitality Industry Finance and Resort and Club Management.
An online Master of Science in Hospitality Management is available as is a Master of Science in International Sustainable Tourism. Students in the first program will take required courses such as Introduction to Research and Research Methods. They then have the option of either doing a thesis or taking a special class in lieu of the thesis. Majors will also take electives and other courses that can include Tourism Services Management and Marketing, Human Capital Development, Event Management, and Global Tourism. Students in the second program will take other classes, including Hotel and Restaurant Operations, Environmental Policies in a Changing World, Environmental Impact Assessment and Planning and Policy in Sustainable Tourism. The university requires that they do a final project and present their work and that they take a comprehensive exam.
Two certificate programs are available from the university too. The first awards students a graduate certificate in hospitality management. Students must take Restaurant Development and hotel and Restaurant Operations. They only need to take two other classes to earn the certificate. An event and tourism management certificate program is also available. It features the same two required courses and then lets students pick two other courses. The University of North Texas also offers a doctoral program in interdisciplinary studies that allows students to do fieldwork and take courses in hospitality and event management.
About the University of North Texas
The University of North Texas is a public university in Texas better known as UNT. Established in 1890 as a private college, it offered courses for students who wanted to work as teachers. Just 11 years after opening, the state took over operations of the college. Its campus in Denton is now the flagship institution in the UNT system. Both Fort Worth and Dallas are home to smaller campuses of the university, and it built a satellite campus in the smaller town of Frisco. Though the university served as a teaching college for several decades, it now offers hundreds of options and majors for students at any level.
With an enrollment of more than 38,000 students, UNT is one of the largest schools in the Dallas-Fort Worth area and one of the largest in the state. U.S. News and World Report routinely ranks the university within the top 300 of all American colleges and now ranks it on a global scale too. Washington Monthly and Forbes also rank UNT as one of the best American colleges. The multiple campuses in the University of North Texas system allow students to take courses close to home and to take online classes to finish their degrees.
University of North Texas Accreditation Details
Though UNT does not have accreditation for its hospitality management programs, many of those management classes do have accreditation from the Association to Advance Collegiate Schools of Business (AACSB). The university itself has Southern Association of Colleges and Schools (SACS) accreditation, which is important because it's what allows the university to accept credits from other schools and to award financial aid packages.
University of North Texas Application Requirements
Undergrads can apply to UNT in just four steps. They can go online to view the university's admission requirements, submit an application through the online portal, supply their records and then apply for financial aid. UNT will accept any student who submits a standardized test score and graduates within the top 10% of their classes. Those with a lower class ranking must score 1250 or higher on the SAT or at least 26 on the ACT. The university will also accept students who took college classes and maintained a grade point average of 2.25 or higher. Undergrads should provide an official high school transcript and a standardized test score after finishing the application.
Both graduate and doctoral students applying to UNT will use the same application. The university accepts graduate students with a college GPA of 3.0 or higher but will only accept doctoral students with a GPA of at least 3.5 in all their undergrad and graduate classes. These students will submit their applications online and submit transcripts from all the colleges they attended. The university may ask for a resume to see if the student has any management experience or letters of recommendation from professionals who can speak on behalf of that individual. UNT also requires a GRE score or a score from a similar standardized test for graduate students.
Tuition and Financial Aid
To attend UNT, undergrads will pay an average of $25,444 per year. This rate only applies to students who are Texas residents though. All nonresidents pay $38,410 per year. Both of these rates include all university fees, tuition costs and the cost of room and board. Graduate students pay $21,646 per year as a Texas resident and $29,332 per year as nonresidents. The university does not offer any on-campus housing for graduate students and expects them to pay for their own living expenses.
UNT provides students with more than $300 million in aid and nearly $50 million in scholarships every year. Hospitality management majors can apply for scholarships that are only available for students in that program. There are also scholarships designed for students with a higher need and those who scored higher on their standardized tests and have higher grades than their peers. The university awards students both grants and loans and has some jobs on campus for students who need more help. Any student hoping to apply to a hospitality management program at the University of North Texas should complete the FAFSA to apply for government funding too.