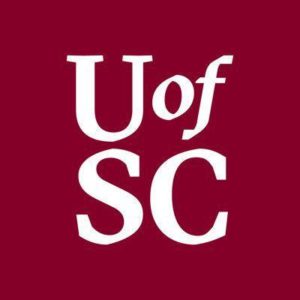 Six USC Degrees for Hospitality Professionals
The University of South Carolina appears in our ranking of the 10 Best Online Colleges for a Bachelor's Degree in Hospitality.
At the Carolina Coliseum, the College of Hospitality, Retail and Sport Management led by Dr. Haemoon Oh grants a 120-credit, ACPHA-accredited Hospitality Management B.S. where University of South Carolina Gamecocks must complete two 300-hour internships plus the Marnie Pearce Professional Development Seminar. Chaired by Dr. Mark Rosenbaum, a Fulbright Scholar, the Sport and Entertainment Management B.S. follows a 127-credit curriculum with 95 percent job placement at the Atlanta Falcons, Conference Carolinas, Westgate Resorts, the Columbia Fireflies, Nascar, Holiday Inn, and more. The International Hospitality and Tourism Management M.S. builds a 36-credit, thesis-optional path directed by Dr. Scott Smith with opportunities to intern at Marriott, join Theme Park & Attractions Club, travel from Denmark to Dubai, and research in the Alfred P. Sloan Foundation Tourism Industry Center.
Each Fall, the Sport and Entertainment Management M.S. admits cohorts of 20-30 for a 36-credit, AACSB-accredited curriculum led by Dr. Simon Hudson with rigorous 700-level courses like Entertainment Marketing, experience at Colonial Life Arena, and Sigma Psi Mu membership. Headed by Dr. Khalid Ballouli, the 2017 Moody Distinguished Researcher Award winner, the Hospitality Management Ph.D. plots a 60-credit, post-master's track toward scholarly careers with intensive dissertation work in the on-campus Richardson Family SmartState Center of Excellence in Tourism Development and International Institute for Foodservice Research. The Sport and Entertainment Management Ph.D. shapes a 60-credit, three-year residential plan under Dr. Robin DiPietro that's ranked sixth by SportBusiness International with College Sport Research Institute projects and SEVT Conference participation.
About the University of South Carolina
The University of South Carolina originated on December 19, 1801, when Governor John Drayton authorized a higher institution to unite the Lowcountry and Backcountry. In March 1862, it was closed so students could volunteer for the Civil War. Three years later, it was reopened as the University of South Carolina. In 1962, South Carolina formed a two-year associate degree for hospitality. In 1982, an inaugural class of 17 declared the initial Hotel, Restaurant and Tourism Administration B.S. major. In 1994, the College of Arts & Sciences established a separate HRSM Department. In 2000, Dr. Pat Moody organized the College of Hospitality, Retail and Sport Management. In 2012, the College opened McCutchen House on the Historic Horseshoe for dining service practice. In December 2019, the University of South Carolina will unveil the 408,000-square-foot Close-Hipp Building for HRSM courses.
Endowed for $610.3 million, the University of South Carolina now employs 1,604 faculty teaching 34,099 Gamecocks from 97 countries online or at the 359-acre Columbia campus on the Congaree River with 500+ clubs like the National Society of Minorities in Hospitality. In 2014, USC won the Maurice A. Clay Leadership Development Initiative Grant. In 2018, South Carolina accepted the PIEoneer Progressive Education Delivery Award. The University of South Carolina earned a 2017 Advanced Support for Innovation Research Excellence Award too. Forbes named USC the 67th top public institution and 284th best value. On Niche, USC boasts America's 20th best Greek life, 46th best business degrees, and 19th top athletics. The Wall Street Journal declared South Carolina the 305th best choice overall. The Academic Ranking of World Universities placed USC 15th for hospitality management.
University of South Carolina Accreditation Details
On December 3, 2017, the University of South Carolina satisfactorily submitted the Fifth-Year Periodic Review Report to the Southern Association of Colleges and Schools Commission on Colleges (SACSCOC) to keep the Level VI accreditation valid through 2021-22 under the 28th president, Dr. Harris Pastides, who received the Richard A. Rempel Faculty Award. Located 212 miles west via Interstate 20 in Decatur, this elite 11-state Southeast Region accreditor is authorized by the U.S. Education Department to review USC's 83 baccalaureate, 85 master's, and 64 doctoral offerings. Further, the Accreditation Commission for Programs in Hospitality Administration (ACPHA) accredited the Hospitality Management B.S. in 2015. The Association to Advance Collegiate Schools of Business (AACSB) also reaffirmed South Carolina in Fall 2014.
University of South Carolina Application Requirements
Admission to the University of South Carolina is classified "moderately difficult" by Peterson's since just 19,438 of the 30,778 Fall 2017 applicants were chosen for 63 percent acceptance. First-year Gamecocks seeking the Hospitality Management B.S. must have culminated a high school curriculum with four units each of Math and English. The Class of 2021 had an average weighted core GPA of 3.78. The middle 50th percentile had SAT composite scores of 1200-1350. Mid-range admitted ACT scores were 25-30. Transfers must hold at least 30 semester or 45 quarter credits from regionally accredited colleges with GPAs above 2.25. Note the Sport and Entertainment Management B.S. raises the bar to 3.0 GPAs. The College of Hospitality, Retail and Sport Management seeks post-grad cohorts with bachelor's GPAs of 3.0 or greater. Entrants need a minimum 310 GRE or 550 GMAT score. If taken before August 2011, GRE scores must be 1000 or higher. The Hospitality Management Ph.D. strongly prefers candidates with work and research experience.
The University of South Carolina set freshman deadlines of October 15th for Early Action and December 1st for Regular Decision. Undergrad transfers must file by July 1st for Fall or November 1st for Spring. The Sport and Entertainment Management M.S. has a July 1st deadline. Domestic M.I.H.T.M. cohorts are welcome until November 15th, May 1st, and July 1st. International students need to apply before October 15th, April 1st, and June 1st respectively. Doctor of Philosophy candidates are considered through January 15th. Prospective Gamecocks submit the USC or Coalition Application online for $65 ($50 if graduate). Official transcripts are mailed to 901 Sumter Street Suite 304 in Columbia, SC 29208. Testing reports are sent via SAT/GRE code 5818, GMAT code JV2, or ACT code 3880. Supplemental items, such as the career objectives statement, current resume, and two recommendations, are attached. Contact (803) 777-3374 or hrsmoss@mailbox.sc.edu with questions.
Tuition and Financial Aid
For 2019-20, the University of South Carolina is billing Palmetto State undergrads $12,738 annually for tuition and fees. Non-resident Hospitality Management B.S. majors will pay $33,627 each year. Residing at the Columbia campus' dorms like DeSaussure Hall adds $8,218 for yearly housing. Unlimited meal plans for the Bates House Diner are $3,966 extra. USC budgets $1,085 for textbooks and supplies. Annual bachelor's attendance equals about $26,007 in-state and $46,896 out-of-state. The College of Hospitality, Retail and Sport Management charges post-grad South Carolinians $568 per credit or $6,825 each term full-time. Non-resident master's or doctoral tuition is $1,216 per credit or $14,598 by semester. Graduate students cover the $200 technology fee, $190 health center fee, and $2,047 insurance premium. The international student fee is $200 each term. Foreign-sponsored Ph.D. students add $3,750 per semester.
According to the NCES College Navigator, the Office of Financial Aid at 1244 Blossom Street Suite 200 connects 72 percent of full-time USC Gamecocks to tuition assistance averaging $6,499 each for $123.18 million combined. Hospitality funds include the Henry Jacobs Jr. Scholarship, George Rogers Scholarship, Bonefish Grill Scholarship, Larry Ginocchio Memorial Scholarship, Jack Weatherford Scholarship, Chef John Peduzzi Scholarship, Blayne Brown Memorial Scholarship, Weems Baskin Jr. Scholarship, Patricia Moody International Travel Scholarship, Coca-Cola Scholarship, Craig Kelly Scholarship, and Pooser Scholarship. The $20,000 Stamps Scholars Program has a November 15th deadline for top freshmen meeting the 32 ACT or 1400 SAT minimum. The Presidential Fellowship gifts $32,000 yearly to outstanding Ph.D. candidates with GRE scores in the 80th percentile. Federal resources, such as the Pell Grant and Supplemental Educational Opportunity Grant, require FAFSA forms coded 003448. South Carolinians also utilize the Hope Scholarship, Life Scholarship, Palmetto Fellows Program, SC Restaurant & Lodging Educational Foundation Scholarship, and others.
Learn more about the University of South Carolina at the College of Hospitality, Retail and Sport Management website.